CSO Pays Tribute to Michael Jackson
The King of Pop/The Man in the Mirror Is Back for One Glorious Night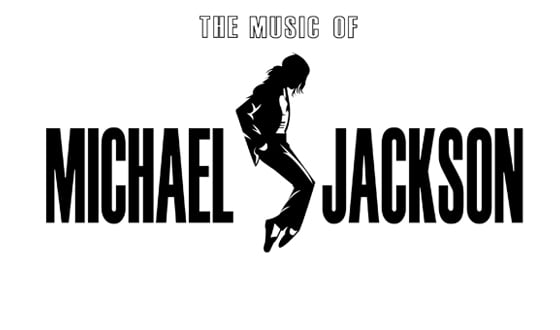 There will never be another Michael Jackson.
And Brent Havens, conductor of The Music of Michael Jackson knows that. So he doesn't try to imitate. He pays tribute to the King of Pop. Singer and performer James Delisco joins Havens and our own Charlotte Symphony for an evening filled with Jackson's biggest hits … and a few of his signature dance moves. Havens told us a bit about what to expect at Ovens Auditorium on Saturday, March 10. Details.
Revue: When you're paying tribute to the King of Pop, I'd imagine the hardest task is deciding what to leave out. How do you narrow down his broad catalog?
Brent Havens: You're right. That is definitely the most difficult part of putting together these shows. Michael's catalog is massive, and I try to make sure that we're performing the biggest hits because that's what people come to hear. But beyond that, we are working with a full orchestra so it's important to make sure that whatever songs we select will actually work with an orchestra and not just have them sitting idle while the band plays the songs. So I must listen to every song and determine if I can make each tune work with a full orchestra and make sure we are hitting the highlights of his career at the same time.
Revue: Are there any Michael Jackson songs that really don't lend themselves to be played by an orchestra? Any that required excessive rearranging? Which?
BH: Yes. Some songs simply don't lend themselves to being performed by an orchestra. Mainly the ones that are a riff that is repeated over and over or is more of a rap rather than a musical song. A perfect example would be the tune "JAM." None of the tunes that we currently do are excessively rearranged in that someone couldn't tell what the song is within the first couple of bars. We try to stay as close to the
originals as possible since fans know these songs extremely well. But my job is to enhance the originals with the orchestra by adding
different colors and expanding the audio spectrum for the audience.
Revue: How does the CSO feel about Michael Jackson? Are they excited to perform his hits? Is it a little out of their comfort zone?
BH: Well, that's more a question for the musicians in the CSO, but in our experience, many of the musicians know the music and grew up with Michael the way we did. His music is ubiquitous, so it was nearly impossible not to hear it through the years. So they know the music.
As far as being out of their comfort zone … the CSO is a world-class orchestra and can play nearly anything that's placed in front of them. So for a show like this it's a simple matter of reading through the music and performing the notes as written. It's more my job as the
arranger/conductor to make it clear to them what I'm looking for and they'll handle it comfortably.
Revue: What numbers do you think the audience will connect with most?
BH: Well, the interesting thing about this show is that we are performing songs that the audience knows quite well so they respond to nearly every one of them. But the song that generally has the biggest response is "Thriller." And James [Delisco] brings children out of the audience onto the stage to dance with him and that usually sends the audience over the edge because the kids are wonderful. It's really cute to see a five-year-old on stage dancing away.
Revue: Can the performer playing Michael really move like him? Does he sound like him?
BH: One thing I want to make perfectly clear is that James does not do an impersonation, but rather we celebrate the music. Having said that, James is amazing as a dancer and singer and he can handle the show quite comfortably. But if people are looking for an impersonation of Michael, this isn't that show. It's more about the music and about the man rather than trying to be like Michael. James certainly does do some of Michael's moves and has some of the inflections when he sings, but it's more of a celebration of Michael than an impersonation. Michael was a special performer, and I didn't want James to try to imitate him.