Cufflinks & Cocktails Keeps It Classy Month After Month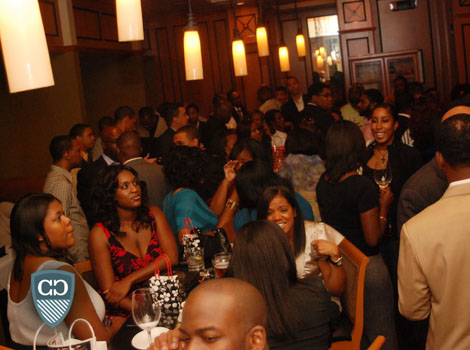 There aren't many social events in Charlotte that are held on a regular basis and are able to maintain their appeal. Cufflinks & Cocktails defies those odds. Held the third Thursday of each month and put on by the Charlotte Alumni Chapter of Kappa Alpha Psi Fraternity, this event consistently draws a great crowd of well-dressed, professional people.
The Charlotte Kappas have been hosting Cufflinks & Cocktails for at least four years now, and they keep it fresh by bringing it to a different venue each month. This Thursday's event takes place 6-10 p.m. at Nikko Japanese Restaurant and Sushi Bar in South End (1300 South Blvd.). The venues are always upscale and other recent locations have included Blue, The Ritz-Carlton, Mez, Ruth's Chris, Morton's, and Kalu. For many people, this event is an opportunity to check out a bar or restaurant for the first time.
I appreciate having a true after-work, social/networking event to look forward to each month. Although I don't attend every month, it's great to see this event continue to thrive. Several after-work events have come and gone or start out one way only to morph into something you no longer recognize or are interested in. The crowd at Cufflinks & Cocktails typically ranges from late-twenties to mid-forties, and often includes prominent businessmen and elected officials, as well as young men and women just looking to mix and mingle.
As usual, admission to Cufflinks & Cocktails is free. By 8 p.m. it's usually a full house, and Nikko is a great choice of location. For more details and to see photos from past events, visit cufflinksandcocktails.com.