Dancing to Tom Waits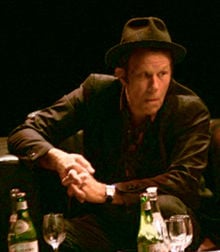 Can you dance to the mostly experimental music of Tom Waits? Not easily. You'd probably best leave that to the professionals.
CPCC's Dance Theatre can oblige. As part of Love's Labor, Dance Theatre alumnus Clay Daniel will perform two solos from his work Suite Waits. These solos were inspired, and will be accompanied, by the music of composer/musician Tom Waits. Waits has composed just about every style of music, from vaudeville to industrial. The dance company is also offering a "dance tribute to love" in a production of Les Sylphides with choreography by Mikhail Fokin and music by Chopin.
Sept 1 at 7:30 p.m.; Sept 2-3 at 8 p.m. Visit www.tix.cpcc.edu or call 704-330-6534 for tickets.