Dear Charlotte
Charles M. Israel Jr. relates his poem and the meaning behind it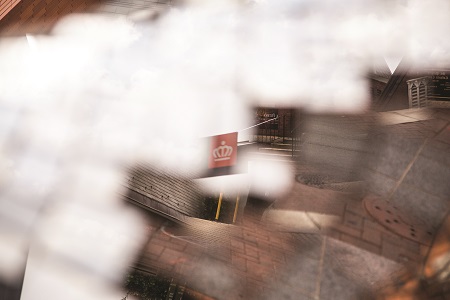 Dear Charlotte,
Sing us your song, Queen City,
In a green chorus of oaks and loblollies,
Light rail and bank towers.
The Firebird holds a thousand suns,
The dawn kisses the skyscrapers,
As we awake to trade and try on
Our dreams of the next 45 years.
—Charles M. Israel, Jr.
The poet explains …
Charles M. Israel, Jr. is an instructor in the English department at Queens University of Charlotte. He's also the author of the poetry chapbook Stacking Weather, which won the Flip Kelly Award from Amsterdam Press. His short stories have appeared in Southern Poetry Review, North Carolina Literary Review, Crazy Horse, Zone 3, and Slipstream. He explains, in his words, the poem "Dear Charlotte,":
The assignment: Write an original poem to toast the 45 years of Charlotte magazine. The poem should come in at exactly 45 words, describe Charlotte's miraculous growth, and contain the number 45.
Right off, I knew the hardest challenge would be to narrow down what I wanted to say. For me, that's always the toughest thing about writing. Plus, the Queen City has so much to tell us. So, I took off for Trade and Tryon. I walked around, looking at the people and the buildings and the trees. And I listened to them all.
As I began writing the poem, it started feeling like a letter to a friend. I decided to turn the title into the greeting for the letter.
In such a short poem, you can only go so far in developing images, pictures drawn with words. I'm trying for lines that are as much driven by sound as by images, such as the S sound in the line, "Dawn kisses the skyscrapers." Plus, the verb in the line ("kisses") gives the dawn, and for that matter, the skyscrapers, human qualities. With that word, I want to convey the gentleness of dawn, of something in nature softening something manmade (skyscrapers of concrete, steel, and glass), these towering testaments to Charlotte's growth.
Beneath these towers nests The Firebird, my favorite symbol of the Queen City. You've seen it many times in these pages, and I've yet to meet a person who hasn't fallen in love with it. Most have had their pictures taken under it. You can, too.