Dear Santa… Neiman Marcus Christmas Book Edition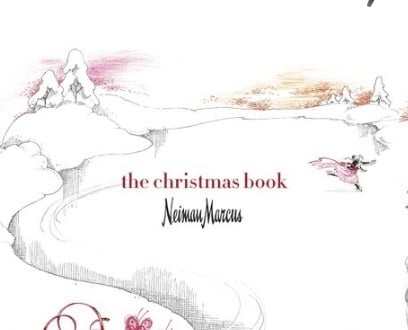 It's never too soon to start your holiday wish list. I started today. Why? Because today the Neiman Marcus Christmas Book arrived in my mailbox. It's like candy canes for your eyes! Page after glossy page of impossibly chic items that definitely fall under the the category of "aspirational" (code for "not in my budget"), and isn't that what a wish list should be about?
Here are some of the amazing/ridiculous/decadent things I'll be staring at all day today:
Tory Burch Electric Tricycle : For $4,500, you can tote your family around on this custom-designed bike by one of my all-time favorite designers. This fabric print of hers used to upholster the bike seats and canopy isn't my favorite, but I am a sucker for the matching teal bike pedals and handlebars.
Edible Gingerbread House by Dylan's Candy Bar: WHAT! Edible? This thing is the size of a Manhattan loft apartment and you can EAT IT? There is even a lollipop tree INSIDE the house in case you hadn't already gone into diabetic shock. Price for edible dream house: $15K.
Chihuly Pool Sculpture: If you visited the new Mint Museum opening last weekend (or the original Mint location on Randolph any time in the last few years), then you probably know what it's like to be stopped in your tracks by the fragile beauty of a Dale Chihuly sculpted chandelier. Thanks to Neiman Marcus, you can have one of your own. In. Your. Pool. For a cool $1.5 million, Mr. Chihuly will custom design a 22×12 foot sculpture for your swimming hole. You'll also get to visit his studio to work on the design with the artist, and one day your grandchildren will likely be asked if they would be willing to donate your pool to a museum.
Frye Over-the-Knee Boots: Want. ($698)
Marc Jacobs "Baby Aiden" Satchel: Double Want. ($328)
David Yurman Pave Weave Necklace: Yes, please. ($7,500)
So, Santa. You have your marching orders. Get to work.