Decade 3-day Designer Showcase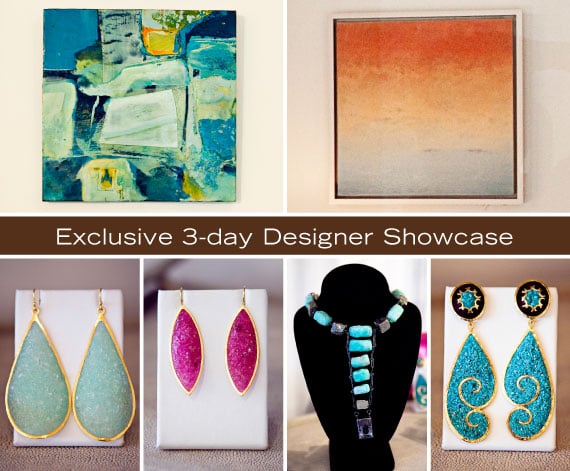 Starting tomorrow, November 17 through Saturday, November 19, Decade will be giving shoppers (who undoubtedly posess a distinctive eye for style) an exclusive look at designer offerings. The catch is that these specially selected items will only be available during this 3-day window. Hours will be extended Thursday until 6 p.m. to accomodate wine and hors d'oeuvres hours starting at 4 p.m. Friday and Saturday will operate under regular store hours (10 a.m.-5 p.m. and 10 a.m.-4 p.m., respectively).
Here's what to expect:
Artwork: an extensive spread of bold and abstract pieces that will compliment both modern and traditional abodes. The store will boast work by Charlotte artists Jan Kinslowe and Kim Covington.
Jewelry: handcrafted earrings, rings, cuffs, bracelets, and necklaces inlaid with semi-precious stones, popping in bright, vivid jewel tones, and available in 18-karat gold and sterling silver. Designers include: Tom Legnon, Patty Blackwell, Linda Donahue, and David Urso.
So, if you're looking for holiday gifts that really stand out from the crowd, we'd suggest stocking up on these hard to find Decade gems!
715 Providence Rd; 704-332-5862