December's Christmas Activities in Charlotte: 2021
A roundup of outings to know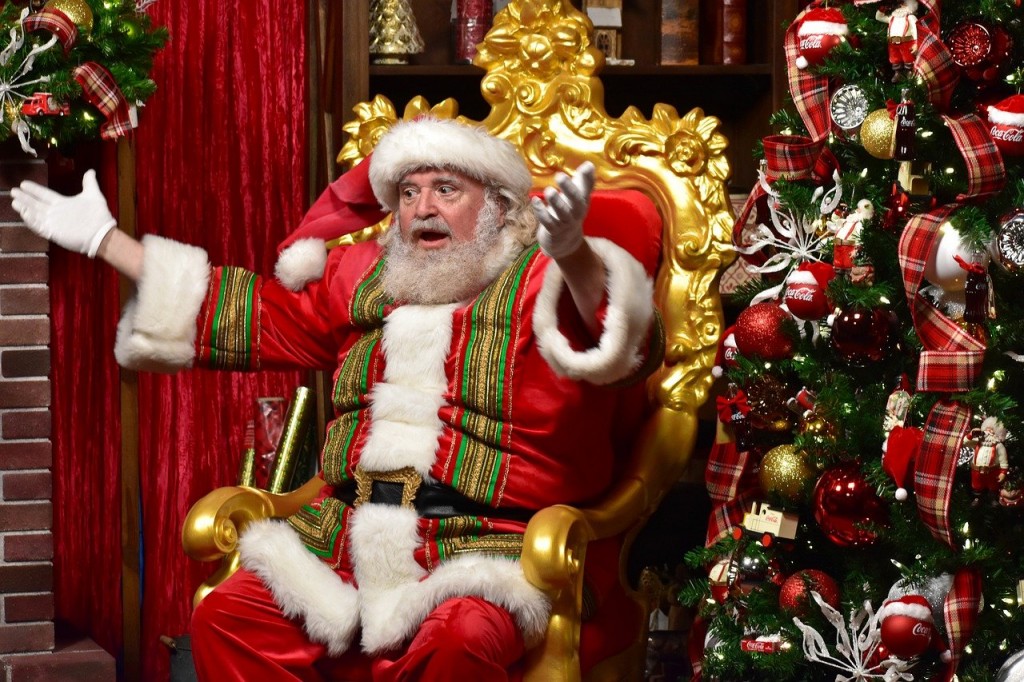 A Merry Breakdown of Christmas Performances
Charlotte Ballet: The Nutcracker (Dec. 3-26, Belk Theater)
Charlotte Symphony's Handel Messiah (Dec. 3-5, Knight Theater')
Jim Brickman: The Gift of Christmas (Dec. 6, Knight Theater)
The Jazz Room: Holiday Edition (Dec. 9-10, Booth Playhouse)
Charlotte Symphony's Magic of Christmas (Dec. 10-19, Knight Theater)
Cirque De Noel (Dec. 29-30, Belk Theater)
---
Ferry Christmas: Lake Norman's Christmas Boat Parade
IT BEGAN on a foggy December night three years ago. Mooresville resident Kevin Shea's family and neighbors, who live on the northern portion of Lake Norman, planned to board their boats and head to a Christmas light boat parade that evening. When visibility was too low to cross Highway 150, the group had an idea: Let's do our own parade up here.
Organizers of the first-ever Northern Lights of Lake Norman Boat Parade aimed for 10 boats. They hosted 21 that first year. "The second year, even though it was a virtual event for the public, had 31 boats," Shea says today, "and people streamed from Germany, the U.K., and Egypt."
The 2019 event raised money for the Barium Springs Home for Children in Statesville—with no registration fee for participants, just suggested donations. This year's parade benefits Tunnel to Towers, which helps the families of first responders, and homeless outreach group Hope of Mooresville.
As the event grows, so does the effort to outfit boats with the largest and merriest decorations possible. Shea uses nearly 12,000 lights on his, and he tops his double-decker vessel with a large inflatable helicopter piloted by Santa himself.
"The funny thing is, I sent out an email to people last year to say we were considering canceling," Shea says. "I got an overwhelming, 'Please don't. We look forward to this and need this right now.' And we've gotten the same message this year. The growth of the event just isn't stopping."
This year's public viewing area is at Stumpy Creek Park (160 Stumpy Creek Road, Mooresville). Check facebook.com/northernlightsoflakenorman for more updates.
---
Through Jan. 2
Charlotte Motor Speedway, 5555 Concord Parkway South, Concord
Charlotte Motor Speedway's drive-thru event is back, with more than 4 million lights along a 3.75-mile course. In recent years, the event's gained a national audience: Organizers say visitors from
38 states hit the track in 2018.
---
McAdenville Is Back … With Some Changes

Dec. 1-26
More than 500,000 visitors flock each year to the massive Christmas display in this small Gaston County town just 18 miles from Charlotte. This month, the nationally recognized McAdenville is once again covered with lights for the 66th year. The nightly lighting schedule is truncated to 5:30 p.m.-10 p.m., Dec. 1-26. "Hundreds of thousands of visitors come to Christmas Town USA every December to drive through the 1.3-mile-long route through breathtaking holiday displays – a tradition that dates back to the '50s," the town says.
---
Holidays at the Garden at Daniel Stowe Botanical Garden
Through Jan. 2
This gorgeous, sprawling display is returning to the Belmont garden. Expect thousands upon thousands of lights throughout the garden, which comprises 380 acres on the banks of Lake Wylie.
---
Ice Skating at the Whitewater Center
November-February
Ice skating returns to the U.S. National Whitewater Center on Nov. 11. Per their website: "In 2021, the Whitewater Center will debut a brand new ice skating trail in the Upper Pond." It'll run through mid-February. The entire skating area has expanded to more than 24,000 square feet, with two free skate zones and two ice trails.
---
Gingerbread Lane at The Ballantyne

Dec. 3-26
Each year, The Ballantyne (10000 Ballantyne Commons Pkwy.) hosts "Gingerbread Lane," a competition open to creators in pro, amateur, and child categories. Participants craft gingerbread houses that the hotel displays, and visitors can vote on their favorites. There's a $1 donation per entry; all proceeds benefit Levine Children's Hospital.