DemList, Eventbrite—Listings and Web Tools Coming Online to Track DNC Events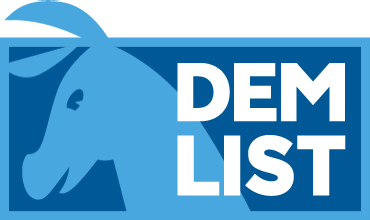 I recall a few months ago a Democratic National Convention official saying there could be as many as 1,100 events taking place in Charlotte during the week of the convention. The majority of those events—dinners, rallies, parties, and concerts—won't be put on by convention officials, but instead by the national and states' Democratic parties, campaign committees, congressional groups, corporations, media outlets, civic and community organizations, entertainment companies, and more. No one person or entity can possibly keep up with all that will be going on, but many media outlets and websites (including Charlotte magazine) will certainly try. And you—the consumer, the general public—will just need to get in where you fit in.
DemList has launched for the 2012 Democratic National Convention. Founded by Kimberly Scott of Washington, D.C.-based political consulting firm ConklinScott, the online events guide first debuted for the 2008 DNC in Denver. Scott says she started the list back then for clients and friends and "before long, the presidential campaigns, the [Democratic] Party, sponsors, activists and celebrities were using the list, as well as Democratic supporters from 27 countries." As was the case in 2008, the list will be free for you to access and to submit your events. But Scott is also going after sponsors for it, including a presenting sponsor who would be willing to shell out $100,000, "Charlotte Sponsors" at $50,000 each, and "Hornet Sponsors" at $25,000. Also new for 2012, the DemList will be featured on an iPhone/iPad app. Visit demlist.com for more details.
Another events website, one you're likely already familiar with, Eventbrite, is getting in on the DNC action as well. Eventbrite, whose running counter says it's sold more than 64 million tickets to events since launching from its San Francisco base in 2006, is hosting three scheduled live webinars this month that it's calling "Succeed in Charlotte: Organizing a DNC Event with Eventbrite." The site says a representative will explain the benefits of using Eventbrite's online event registration for your Democratic Convention event. You'll be instructed on how to customize your event page, collect attendee information, send out e-mail reminders and invitations for your events, promote your event with Eventbrite tools and social media features, and more. The live webinars are scheduled for 2 p.m. on Tuesday, July 17; Thursday, July 19; and Tuesday, July 24. Visit dncwebinar.eventbrite.com for more details.