Denyce Graves: No Ordinary Diva
The superstar opens up about opera, life, and why her time in Charlotte is so important to her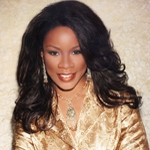 One of opera's brightest stars is in town preparing for Opera Carolina's Il Trovatore. The great Denyce Graves took time out of her schedule of rehearsals and appearances to speak with Charlotte magazine. Find out more.
Ms. Graves was talking to her mother when I first called. I told her it was lovely to know that an internationally famous star still relied on mom.
Denyce Graves: Oh, a great deal. I'm very fortunate to have her.
Charlotte magazine: Well, welcome to Charlotte. It's an honor to have you here. In fact, our magazine made you our BFD for October.
DG: What's that? Best friend diva?
CM: No; Big Freakin' Deal.
DG: (Laughs). Oh, that's great! I can't wait to tell my husband.
CM: Very few opera singers become pop culture figures, much less icons. How surprised are you that you have one foot in both worlds?
DG: Oh, that's nice if that's the perception. You know, I enjoy mixing it up. I like music, and I like singing. I've been lucky to have a presence on TV. I recently did two big events for the tenth anniversary of 9/11. There have been children's shows … I'm often called on to do sort of mainstream engagements. I'm quite grateful for everything. I'm happy to be here on planet Earth.
There was a time when I almost wasn't. So, I consider all of this to be a tremendous gift. I'm at a place where I can receive and accept what I have with a tremendous sense of gratitude.
I've had some very, very, very colorful experiences in my life. There have been lessons I've had to uncomfortably learn and walk through — lessons in my personal, professional, and spiritual life. I consider myself lucky to be right here, right now, talking to you.
Our conversation will survive our lifetime. Our great, great, great grandchildren will be able to find a record of this and maybe learn something about both of us they didn't already know. I'm learning all the time and growing all the time.
CM: I didn't expect our interview to go in this direction. But, you mentioned uncomfortable lessons you learned. Are you willing to talk about those?
DG: I didn't expect it to, either. But, let's continue. My life doesn't look exactly like I thought it would. It's been a surprise to me. Two thousand ten was — without a doubt — well, I don't want to label it the worst period. But, it was horrendous. But, now that I'm on the other side of it, my outlook is different.
I was supposed to be here [in Charlotte] for Carmen, but I had to cancel. There's something I've suffered from since 1988 — cluster headaches. I'm on special medication for them. But, the medication can inhibit clotting and cause hemorrhaging. That's what happened last January. I hemorrhaged and couldn't travel to Charlotte. I also couldn't speak for four months.
CM: Did doctors think you might not be able to speak — or sing — again?
DG: Well, you always think, 'This could be it.' I wondered if I'd have to find a new way to live — a new way to be Denyce. But, I had a wonderful, brilliant surgeon [who didn't let me give up].
I wrote a lot during that period. My husband was worse than the kids. He'd say, 'Honey, where's my shirt? The one with the blue stripes.' I had this pad. I was writing all kinds of swear words and underlining them.
I lived in silence. I took care of my home, my children, and my husband — but I canceled all my engagements.
When my voice came back, I started slowly. Losing my voice had shaken my confidence to its core. I didn't know what kind of strength I would have. I began preparing for a role in Dallas. It was a challenging role and one I had never sung. The presenters in Dallas kept checking with my agency to ask, 'Is she going to be able to do this?' But, it was a great goal for me. It was nourishment for my artistic soul.
At the time, my husband and I had been trying to have another child. It was sort of a 'last hurrah' for us. Both of us had surgeries. I had six of them! We finally did IVF and found out we were pregnant with triplets. What we felt was beyond excitement. So, I coach this role for two or three months. I went to a Bel Canto specialist. I arrived for the engagement three or four days early so I could get myself set up and organized and be calm.
The first day of rehearsal is a do-or-die day. You're sitting with the conductor and the other singers and you're just singing. I was on my way to that first rehearsal, and I had a car accident. It was a head-on collision. My car flipped over twice, and I ended up in someone's front yard.
It's funny; I've gotten to be quite friendly with the man I was in the accident with. But, we both walked away. Everything was fine. I was fine; the babies were fine. I went to rehearsal.
The role was an enormous challenge. During rehearsals, I found out I had an iron deficiency. I had to go to the hospital in Dallas for iron transfusions — multiple ones. I couldn't eat. I was having headaches. It was very, very difficult. I started meditating and doing yoga to keep myself OK. But, I did lose all three babies.
I came home [to Bethesda]. I was driving home, and it was raining. I had another car accident. I don't even have the words to describe it. I threw my hands up in the air and said, "OK, God. I don't know what the message is, but I've walked away from two accidents. We lost three babies." The pain was unspeakable. I had to take some time off.
I decided to be quiet and simple and not push myself. I had always been so driven in my career and in what I wanted for my children. But now I said, 'I surrender.' There had been so much devastation. I just needed to stop, be quiet, and listen.
CM: I had other questions, but they hardly seem important now.
DG: You can see that when I say I'm grateful for every minute, I really mean it. My engagement with Opera Carolina is my first since all that happened. I was supposed to be here last year, but the universe had other plans. But, it's wonderful to be here now. Jim [Meena, Opera Carolina's general director and principal conductor] is wonderful. Lisa [Daltirus] is just beautiful in the role of Leonora.
You know, this story [Il Trovatore] is about a woman who loses her child. She can't move forward in her life; the loss has stunted her growth as a human being. Her entire mission in the opera is to get revenge. She's a very emotionally heavy character. She has visions. She's unable to shake the horrific experience of losing her mother and her child. She's deeply wounded and damaged.
CM: How interesting that the universe has you playing this role now.
DG: Exactly. I believe that the role is healing for me. Being here now is giving me the opportunity to cleanse myself through music. I'm exactly where I am supposed to be.
I'm privileged. I went to conservatory with a lot of other great, talented singers. Not all of us made it to what we were dreaming of.
I walked away [from two serious accidents]. I am supposed to be here. I've got more work to do. Every second for me is one I'm grateful for.
CM: Thank you for being so open about a very difficult period.
DG: The truth spoke itself. We have to believe that everything is unfolding as it should. This conversation was an agreement of your soul, too. Somehow, we're connected. Thank you for being the messenger.
We never know what's at work while we're at work. It all happens for our higher good.