Designers Collaborate on Panthers-Themed Jewelry
Get ready for football season with a limited edition line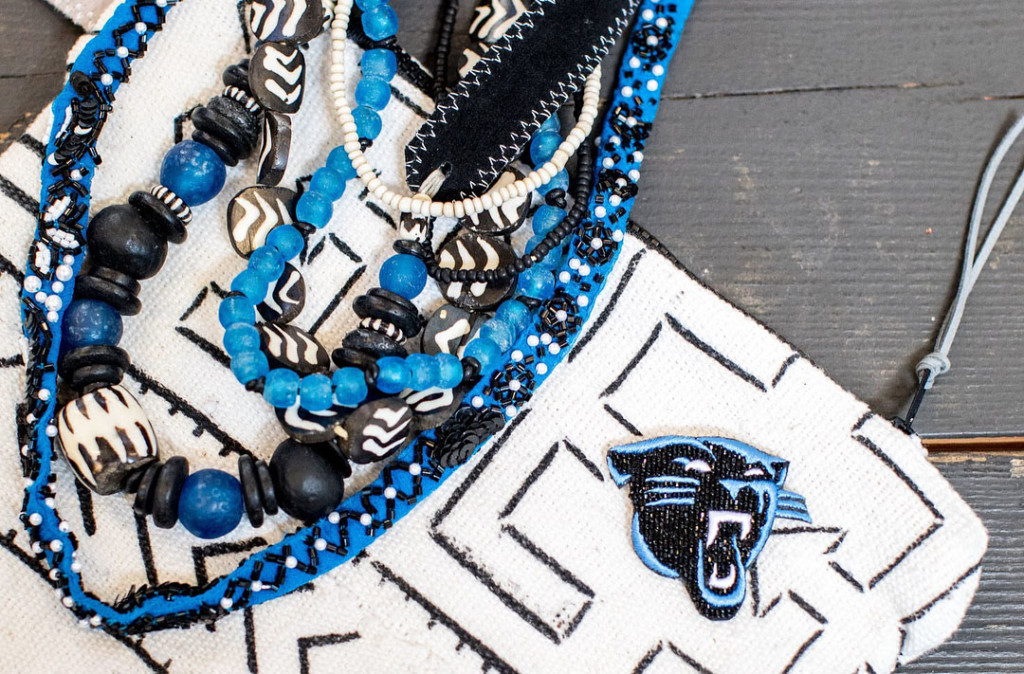 The NFL's regular season starts this week, and if you're looking for something tailgate chic, you might be able to snag some accessories before kickoff.
Jewelry designer Mignonne Gavigan, Twine & Twig owners Elizabeth White and Jacqueline Buckner, and stylist (and Charlotte magazine contributing editor) Erica Hanks have joined forces to create a limited edition Carolina Panthers-themed jewelry line. The collection of black, blue, white, and silver necklaces and earrings will debut at a party this week at Twine & Twig's South End studio.
Gavigan, a Charlotte native, lives in New York and has attracted the attention of fashion writers at Vogue and Glamour. "The pieces she made for this event are out of this world," Hanks says. "It's a more elevated look but can easily be worn with jeans and tee."
The wives of some of the Panthers' biggest stars are planning to attend the party—and shop for themselves, Hanks says. It will include Caribbean-themed hors d'oeuvres, cocktails, and a steel drum band. The event is Wednesday, September 6 from 6-8 p.m. at the Twine & Twig Studio, 2108 South Blvd. Ste. 101. You can check out the "Panther Pride" section of Twine & Twig's site here.