Dikadees Closes, Something Classic Opens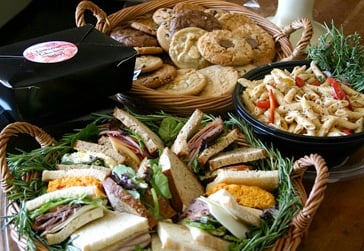 If you're a fan of Something Classic Cafe (and you definitely should be), then start salivating now because the popular cafe, gourmet shop, and catering company has announced it will be opening its newest location at 1419 East Boulevard in the site that was previously Dikadees Deli. Something Classic will be closing its flagship location at The Villa on Providence Road in order to open in the new, larger spot.
The cafe will be open for morning coffee and pastries, midday lunches (sandwiches, organic salads, soups, etc), and evening wine and tasting plates. Most importantly, there will be the same famed handcrafted sweets in the bakery including a new cookie to celebrate the 20th anniversary of the company. While they have not yet announced the new cookie, there are claims it will rival their popular lemon raspberry bar—something we'll be happy to judge when the time comes.
For more information about Something Classic—and for its other locations—check out the Web site.