Direct Flight: A Taste of Barbados
Escape from the resort to explore and eat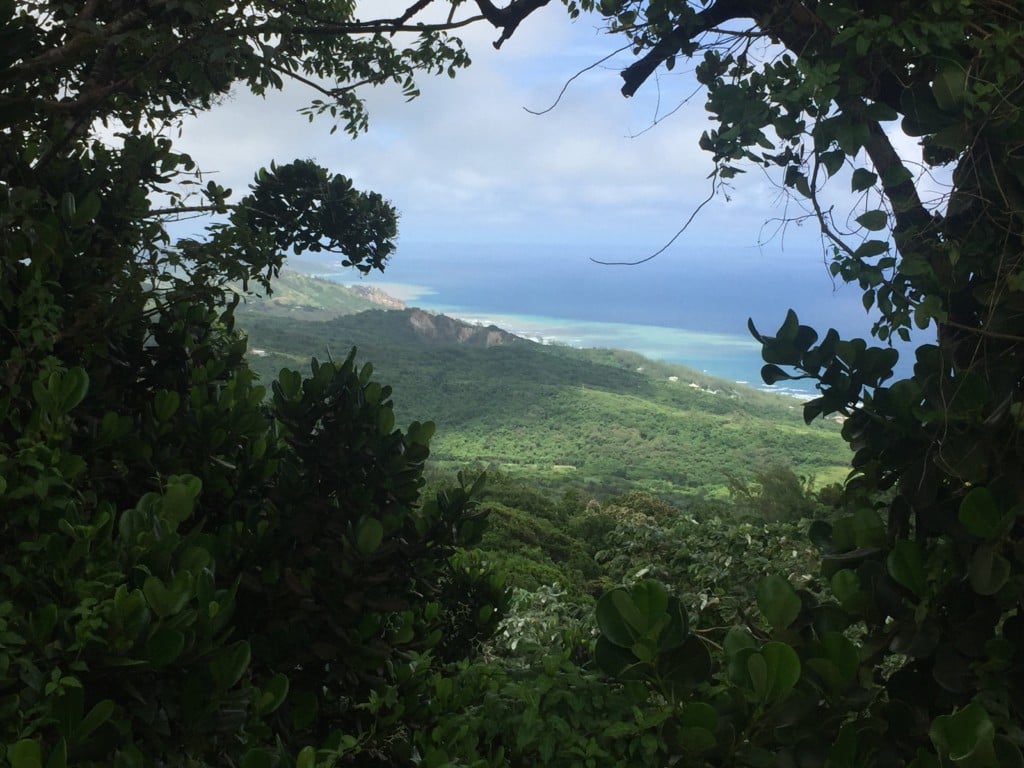 Miles from Charlotte: 2,031
Flying time: 4 hours, 39 minutes
Nonstop service on: American Airlines, beginning December 19, 2018
DO THE THING you're supposed to do in the place you're supposed to do it.
It's the first sacred travel commandment, and in Barbados, it's led me here. I'm dancing to soca music and drinking rum punch at an outdoor party lit by tiki torches and stringed lights. Since the dancing began, p.m. has become a.m., strangers have become friends, and I've fallen in love with this island.
In Barbados, though, the second sacred travel commandment is equally important: Eat the thing you're supposed to eat in the place you're supposed to eat it.
Here, this means flying fish. I've eaten it three ways: fried, steamed, and pickled. It also means pigtails. I've had them twice: the first time out of curiosity; the second time out of delicious certainty.
Barbados is known as the Caribbean's culinary capital, but the food scene has fresh energy. The local food movement is here, which is no small thing. Barbados' history as a British colony brought sugarcane to the island. For centuries, lush forests replaced by monoculture depleted the soil of nutrients. In the 20th century, attention turned from agriculture to tourism. Even as the island emerged as a dining destination, most food came from somewhere else. Now, farmers and chefs are partners in reclaiming the land and food through sustainable practices.
Chefs sound like kids on a dare. Food sourced from a tropical island just six by 19 miles? Let's do it. Traditional Bajan cuisine? Yes, but in ways never seen. Pigtails, traditionally a barbequed snack, are a delicacy in the hands of chef Damian Leach at the trendy Cocktail Kitchen. He spices them with ginger and serves them with split pea puree and spiced pineapple chutney.
"In Barbados, people used to see new things and say, 'We don't do it that way here,'" says Rhea Gilkes, chef at Fusion Rooftop Restaurant and local food advocate. "But more and more, people are saying, what's the fun in being average? Where's the drama? Where's the theater?"
Barbados has few all-inclusive resorts, and I'm baffled by the person who stays tucked away in one. This island is safe and friendly. It's teeming with fantastic food, in rum shacks and high-end restaurants, and locals happy to mingle with tourists. Explore. Eat. Say hello.
Case in point: Oistens. On Friday nights, the fish market in this town transforms into a big fish fry. Under the stars and amid live music, grills stay busy with flying fish, tuna, mahi, and lobster. Get dinner straight off the grill, grab a rum punch, sit at a picnic table, and make some friends.
The beaches are blue and perfect, but they're also public, introducing you to more than hotel lounge chairs. One morning after a swim, I wandered down the beach and spotted a rum shack with two older gentleman sipping beers out front. I ordered a Banks beer and joined them. They told me about lives on the island, about the times they left for school or work, always briefly and always returning to call Barbados home. Our conversation lapsed into contented silences of sipping and watching the fishing boats. When I had to leave, they noticed I had half a beer left. "This is Barbados!" one exclaimed in mock outrage. "You drink all of your beer in Barbados!"
As I obediently chugged, I added a third sacred travel commandment: Drink the drink you're supposed to drink, with the new friends you've found to drink with.
---
STAY
For an adults-only trip, Treasure Beach offers a tranquil setting close to the restaurants and bars of Holetown on the west coast. For family trips, the nearby Colony Club offers enough serenity and fun to please both adults and kids.
EAT
Find a rum shack for a drink, bite, and conversation. They're everywhere. For a night out, go to Cocktail Kitchen in St. Lawrence Gap for innovative Bajan dishes, or Daphne's in Holetown for high-end Italian cuisine infused with local seafood.
DO
The Crop Over Festival is a six-week festival that begins in June. It once celebrated the sugar harvest, but now celebrates Bajan culture, with soca and calypso music, parades, and parties. The Food & Rum Festival in October offers four days of events, including polo matches and parties, all catered with the island's best food and cocktails.