Dish to Try: Lulu's Back Porch BLT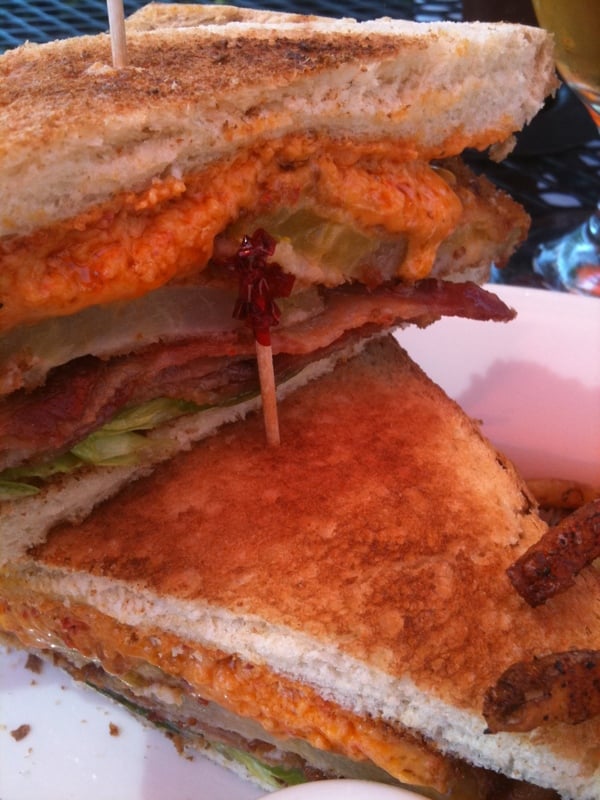 In general, you're going to have a hard time finding something on the menu at Lulu in Plaza Midwood that isn't good. In fact, you'll have a hard time finding something that isn't great. However, if you're looking for a real treat—and you're prepared to toss the diet out the window for the moment—then you need to order the cozy French bistro's Back Porch BLT ($8).
This creative and delicious twist on the traditional BLT features thick-cut bacon, fresh lettuce, rich and creamy pimento cheese, and crispy fried green tomatoes all squeezed between two soft slabs of Texas toast. It's only served for lunch (don't look for it on the brunch or dinner menus), but with it's farm fresh tomatoes and salty sweet bacon, it seems appropriate that this extra-Southern dish be served in the heat of the day.
Lulu is located at 1911 Central Avenue and can be reached at 704.376.2242.