DIY: Spray Painting Light Fixtures
Save money and update older pieces with this simple do-it-yourself trick.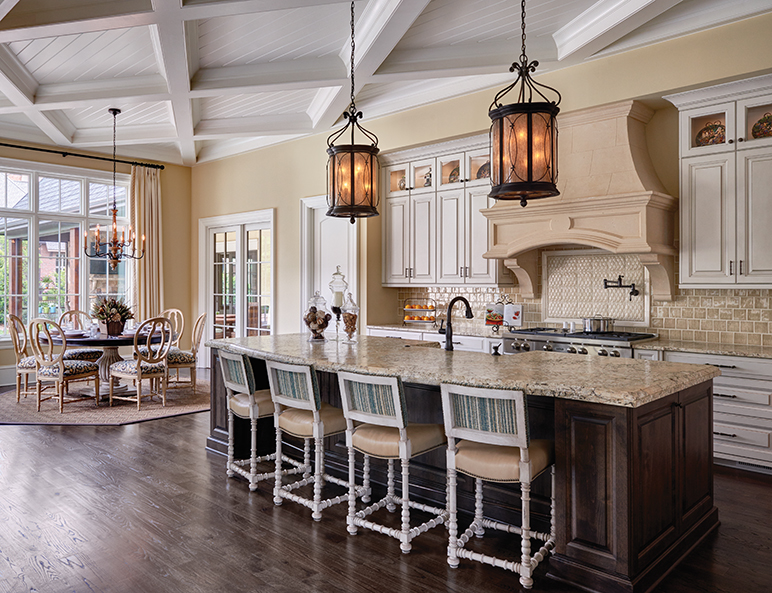 A lot of times, homes are outfitted with dated details such as light fixtures. Although the rest of the home might be renovated with wood floors and granite countertops, light fixtures always seem to be the last-updated items.
Instead of purchasing a brand new light fixture, there is an easy (and affordable!) way to make your old one new again. The same goes for rusted, brassy outdoor fixtures, too. All you need is spray paint and painter's tape.
the entire mood of the room depending on color.
1. Take down your light fixture and disassemble it. To remember where all the bolts and pieces go, take quick photos with your phone during the process.
2. Clean it – on the inside and outside. The paint will take much better.
3. Cover all areas you don't want colored (like glass and lampshades) with painter's tape. Be sure to cover every centimeter so you don't have any unsightly streaks! Add a couple layers of tape if need be.
4. Prop the fixture up on a covered area where you will be spraying. You can hang it from the top of a ladder for a suspended vantage point.
5. Spray paint your fixture evenly and closely to ensure all crevices are covered. Let it sit and dry for a few hours (usually about two to three), then return to apply a second coat.
6. Make sure your light fixture is completely dry before touching it – Let it sit for 24 hours for good measure.
7. Once you peel the painter's tape, don't panic if any paint leaked. You can carefully chip the paint off the glass with a razor blade.
And voila! You have a brand new light fixture without breaking the bank. As for the type of paint, pay attention to the type of finish as well as its durability, depending on whether your fixture is indoors or outdoors.
Black is a great go-to color, but to really brighten up a room, consider an eye-catching cranberry!