DNC Visitors Are 'Welcome' at CLT Airport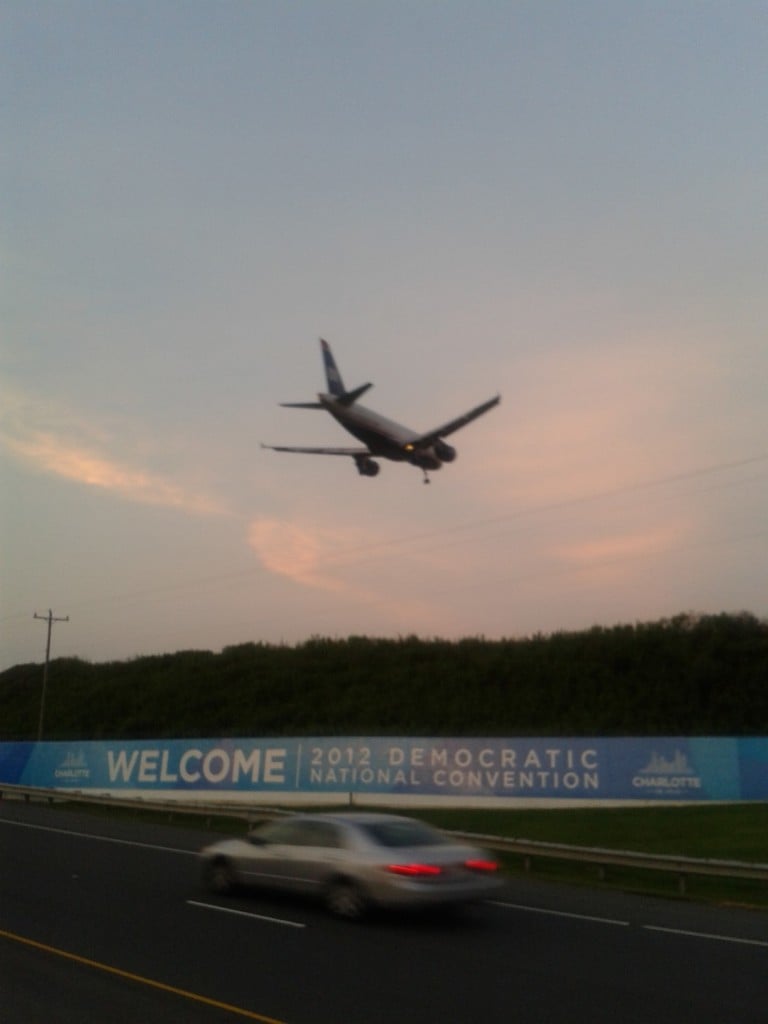 I was driving from Charlotte Douglas International Airport this morning and noticed that the previous "Welcome To Charlotte" sign that was painted on an embankment has been replaced with a "Welcome | 2012 Democratic National Convention" sign. And where it once featured racing flags (an ode to NASCAR's impact), it now features the Charlotte in 2012 logo (representing the Host Committee). I pulled over and snapped a few photos with my phone.
Tens of thousands of DNC visitors will fly into the airport one month from now. I wonder what will replace the sign after the convention is over. The previous one looked out of date, so the next one will almost certainly be an improvement.
Below is a comparison of the old and new signs.
Coincidentally, The Charlotte Observer has two articles today about CLT airport's preparation for the DNC—one about increased staff and handlers and the other about a planned $400,000 public arts project.