Doc, Drops, and Tap Dance
Revue's top picks for your weekend ventures.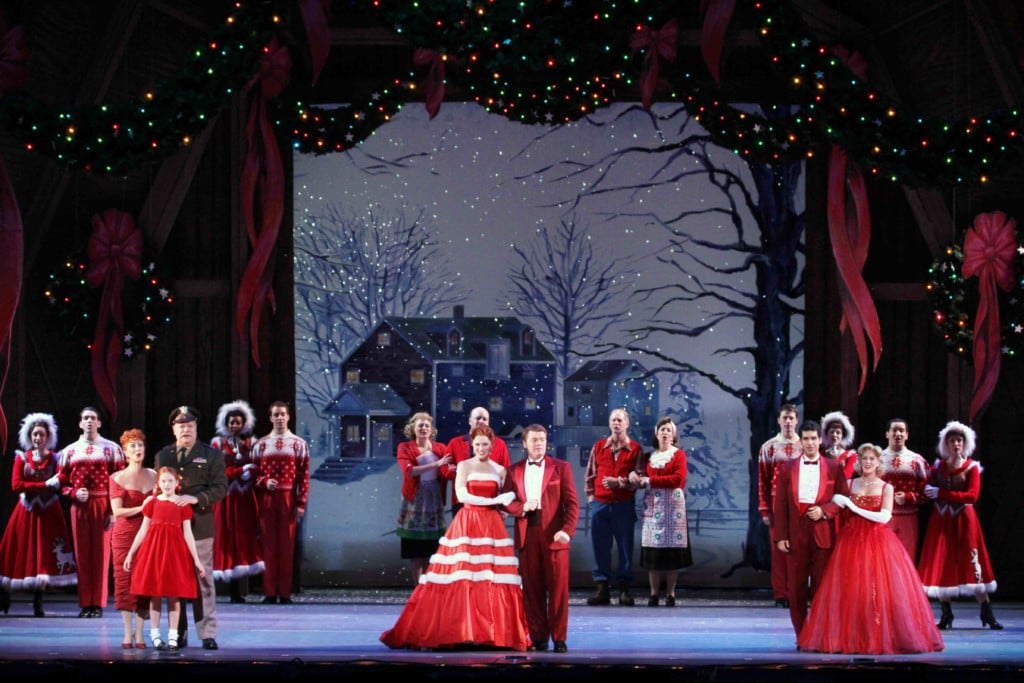 The wait is over, Charlotte! It's Wednesday afternoon, which means your weekly Weekend Top Picks are here. It was a tough selection this time around, given that, for every day this weekend, our online calendar of events stretches nearly a foot long. However, after some sifting, we finally narrowed it down to the absolute musts, and compiled a cornucopia of cheery events for your winter weekend. Enjoy!
Irving Berlin's White Christmas
Revue checked this out at the Ovens Auditorium last night, and is now on the cusp of dropping the blogger life entirely to debut in musical theater. That's how much fun this post-WWII show biz comedy (which you might already know from the nostalgia-drenched Bing Crosby and Rosemary Clooney movie) is. Once you close your jaw after watching the lightening-fast tap numbers, you're done singing along with the final cast performance of "White Christmas," you'll flee home to buy the soundtrack and practice your fan kicks.
The Day They Shot John Lennon
And now for a drearier note. The Carolina Actors Studio Theatre is putting on a non-traditional winter show to commemorate the 30th anniversary of John Lennon's assassination. It's an intimate montage of New Yorkers recalling where they were when they heard about the shooting, what effect it had on them, and how they remember the legendary musician.
Carolina Chocolate Drops
Disciples of an obscure, 19th century African American string band tradition, the Carolina Chocolate Drops bring an unique, underground perspective to modern folk music. The three-man string band, from Durham, play a variety of traditional Appalachian tunes, compositions of their own, and even off-the-wall covers of pop songs like, "Hit 'Em Up Style."
Doc Watson
Watson, the godfather of bluegrass, is dropping by the Neighborhood Theatre on Saturday night for a solo, acoustic performance. Watson's paved the way for traditional bluegrass since the 1960s, when he and his guitar began touring the folk circuit. He's gathered enough lifetime achievement awards and Grammy awards to fill several mantelpieces, and for his fans, his live performances remain unrivaled.
The Nutcracker
You're probably sick of hearing "Christmas just isn't Christmas without [fill in the blank]," but seriously, folks, no holiday season is over without a viewing of The Nutcracker. With over a hundred performers and accompaniment from the Charlotte Symphony Orchestra, this show promises the thrilling, but heart-warming, holiday sensation you always want from a Nutcracker production.