Documentary about The Penguin in works
A few Charlottean filmmakers have released a teaser trailer for their new movie about the famed diner.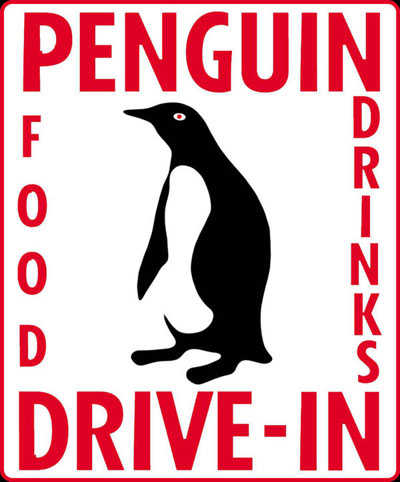 While we loved March of the Penguins and Happy Feet as much as the next guy, the latest, Charlotte-made movie about a Penguin is one we can really sink our teeth into.
You guessed it: after months of Penguin-related curiosity and social media vitriol, a small group of Charlotte filmmakers are making a documentary about the Plaza-Midwood burger and beer spot that's the subject of the recent hysteria.
The Penguin, open since the 1950s and famed for its fried pickles and one-time appearance on the Food Network, closed its doors in late October, with plans to reopen under new management—thus the fried pickle fury. For a full history, see
Helen Schwab's piece in the
Observer
.
The movie, called The Bird, was directed, written, and edited by Charlotteans Tim Grant, Adam Frazier, and Adam Hobbs, all of whom agreed their decision came from the sense that this was a watershed in Charlotte history: "I always thought of The Penguin almost as a poster child for the optimistic side of Charlotte's identity. A place people cared about, both those who created it and those who enjoyed hanging out there. Our initial goal was to witness the final weekend before the so-called "boycott" and try to learn as much as we could about the controversy."
Frazier agreed: "We wanted to capture the last remaining days of The Penguin as we knew it and basically document the best funeral ever."
The team was able to haul their equipment into the Penguin's final night to witness the madness, and even catch a few eerie snapshots of its cleaning out. And, despite court proceedings that have left many key players camera-shy, they've been able to interview Penguin regulars, local business owners (think Boris and Natasha's, Zada Jane's, and Ace Tattoo), and even get the scoop on the owners' (depending on how you see it) new restaurants, Pinky's and The Diamond.
Grant, a full-time video producer and director, estimates that they have a little over a third of their filming and interview work done, and says he hopes it's ready to screen by the end of 2011. Frazier, a support technician for Apple, says they won't have any specific plans until it's all complete, though they hope to screen it at the Neighborhood Theatre and have a premiere party in Plaza-Midwood.
They do, however, have a teaser trailer ready! Enjoy!