Doing It For Themselves
Black women are making noise in N.C. elections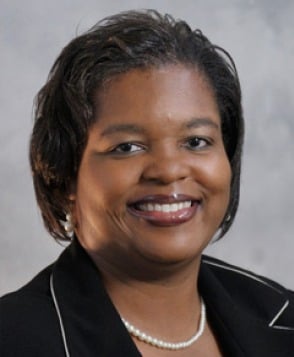 In a five-way primary election for three seats on the Mecklenburg County Board of Commissioners, Kim Ratliff came in fifth.
And there wasn't a white male on the ballot.
It was the cruelest irony for Ratliff, the former board vice chair and first-term incumbent, on an election day that otherwise went quite well for an emerging electoral bloc in this state and county: African-American women.
Ella Scarborough, absent from local politics since her 2001 loss to Pat McCrory for Charlotte mayor, roared back to top the Board of Commissioners ticket. Charlotte's own Malcolm Graham couldn't even force a runoff in the 12th District U.S. House race against state Rep. Alma Adams of Greensboro. (If you're asking why someone from Greensboro was running against someone from Charlotte, that's a whole 'nother story, one that redefines "gerrymandering.")
Even Vilma Leake, who embarrasses herself every time she turns around, won in the District 2 commissioners' race—not a huge surprise, except that she won with 81 percent of the vote.
As North Carolina continues to separate like a poorly prepared sauce—sparsely populated Republican rural areas in one corner; concentrated, diverse, Democratic cities in the other—black women will hold increasing power in those parts of the state, like the 12th District, that redistricting has carved out for minorities. I doubt the Republicans who redrew the lines intended that as a consequence.
Of course, regardless of race or gender, you have to watch your mouth. Kim Ratliff was known as a quiet presence on the Board of Commissioners, which just made her one colossal mistake stand out more prominently.
In an interview with WBTV after County Manager Harry Jones' firing last year, Ratliff said she hoped commissioners filled the position with "someone who is not a white male." She apologized—a week and a half later, plenty of time for her to consider the clock ticking loudly down on her lone term on the board.
Ratliff got her wish, though. Dena Diorio is, if nothing else, not a white male. Race in politics has opposing edges, and it's (pardon the pun) incumbent on office holders to learn how to shave without cutting their own throats.