Don't Miss These Belk Bowl Events
A Tim McGraw concert and team-specific bars? Yes, please.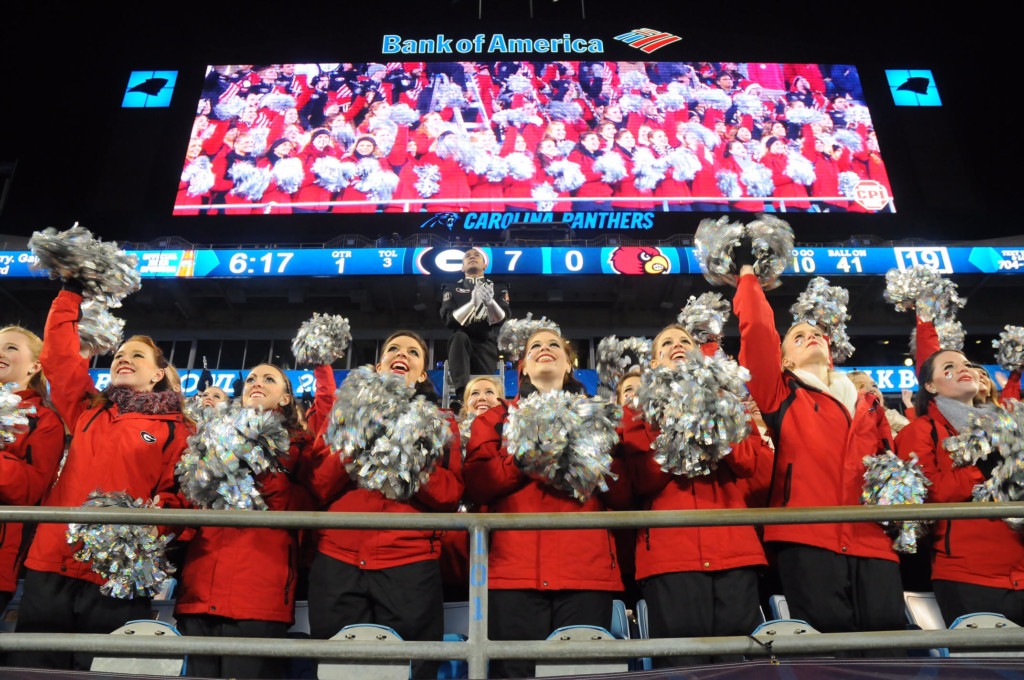 THE BELK BOWL is coming to town.
After all the holiday hoopla, there's no better way to relax and enjoy a few extra days off from work than with some good ol' college football. Well, that and Tim McGraw.
The Belk Bowl will be on Thursday evening (December 29) at 5:30, pitting the Virginia Tech Hokies against the Arkansas Razorbacks. Even if you're not a fan of either team or can't make kickoff, this bowl game brings festivities suitable for the whole family.
On Wednesday, December 28, Belk Bowl Fan Central kicks off at 7 p.m. at the Epicentre. It's the "official fan party of the Belk Bowl," complete with both teams' cheerleaders, mascots, and marching bands. You can show your team loyalty by posting up at either the Hokies' or the Razorbacks' designated bars. Admission is free; just show up with your team spirit.
The next day, join your fellow country music lovers at BB&T Ballpark before the game for a headlining performance by Tim McGraw at the Belk Bowl FanFest. McGraw goes on at 2 p.m., but the gates open at 11 a.m.
There's one catch. You must buy your game ticket (here) before Tuesday, December 27 at 11:59 p.m. to be eligible to go to the concert. Once you have your ticket, you have to redeem it during one of two redemption days at the BB&T Ballpark Ticket Office to get your official concert voucher. It's first come, first served, and concert vouchers will only be given to the first 10,000 fans. The two ticket redemption days and times are:
* Wednesday, December 28, from 2 to 7 p.m. Check this map to see where to get in line.
* Thursday, December 29, from 8 to 11 a.m. Here's Thursday's map for the line.
There will be a viewing area in Romare Bearden Park across the street and a tailgate atmosphere near the Bank of America Stadium, so even if you can't get into the concert, you're sure to find plenty of action nearby.
Then, of course, the game starts at 5:30 p.m. on Thursday.
Charlotte magazine will be at all three events (Fan Central, FanFest, and the Belk Bowl), so follow along with us @charlottemag on Instagram and Twitter for real-time coverage. The Belk Bowl is one of the few major sporting events—along with the PGA Championship and CIAA tournament—that remained in Charlotte after the legislature passed HB2, and that's a decision we here can definitely root for.