Drink Specials at M5 and BLT Steak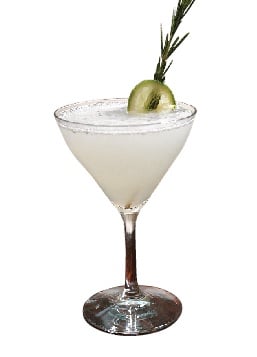 Now that the weather is warm, it's the perfect time of year to enjoy one of M5's famed martinis on the SouthPark restaurant's patio. Tonight, select martinis are $5 and a $5 bar bites menu is available throughout the week in the bar and lounge area of the patio. (Look for tasty nibbles like the white truffle fries or zucchini chips with yogurt sauce on that menu.) Going another night? M5 offers half price bottles of wine on Mondays and Sundays, half price glasses of wine on Wednesdays, and beer and liquor specials on Fridays.
Tonight is extra-special at BLT Steak uptown. In honor of tax day, BLT is offering 50% off all of their alcoholic drinks. We'd like to suggest the cocktails. Specifically, we'd suggest the Rosemary Margarita (above), a sweet mixture of tequila, triple sec, and lime juice with fragrant rosemary sprigs. All cocktails are typically $13. Enjoy them for $6.50 tonight.