Drinks with … Blake Hartwick
Something Classic's new executive chef and the former cooking whiz at the Greenbrier, Andrew Blair's, Bonterra, and Las Ramblas sits down for beers and shares.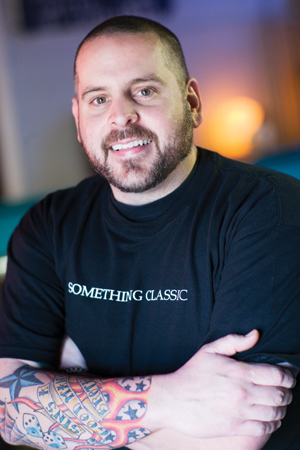 Comfort Food: Barbecue, really good mac 'n' cheese, and corn pudding;
anything slow cooked.
Cooking Show: Ramsay's Kitchen Nightmares and Top Chef.
Favorite Top Chef winner: Ilan Hall, season two.
If you could have only one spice in your cabinet: Spiced paprika, which I discovered on a trip to Spain; it's
so versatile.
Chef you'd cook for (dead or alive): Ferran Adrià, the Salvador Dalí of cooking.
What you'd make him: Really good comfort food.
Last best meal: Foie gras and salmon riette.
Favorite ethnic food: Braised octopus, grilled and charred (in Spain).
Always in your pantry: A good bottle of barbecue sauce, like Piedmont, and cheese.
Food genre inspirations: New South and tapas.