Drinks with … George Allen
Ex-corporate executive and former brewer for Red Oak, Carolina Beer, and Bison Brewing, the brewmaster for the soon-to-open NoDa Brewing Company shares over (what else?) a beer.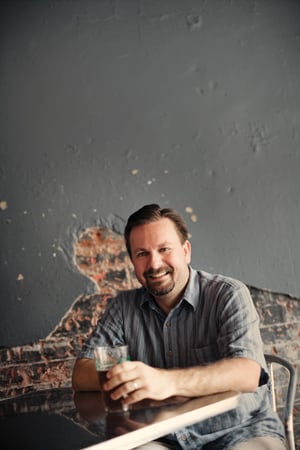 Favorite place in the world (besides a bar or restaurant) to have a beer: On the beach in Maui. Which beer: Saison Dupont; crisp and bubbly, it's perfect for warmer weather. Personal brew of the month: Double IPA. Perfect beer and plate pairing: Bison Honey Basil and spicy Thai food. Cold one on the cheap: PBR. Does NoDa have a signature beer? Hop, Drop, and Roll will be a signature. It's a West Coast style, and IPAs are the fastest-growing beer in the craft beer business right now. On wine and liquor: There's a time and place for everything; I'm a Maker's Mark man, too. Best place in the world to get a beer: Eli Cannon's in Middletown, Connecticut. Stout or IPA: Stout for breakfast, IPA for dinner. Best part of your job: Getting paid to talk about beer.