Drinks with Stratos Lambos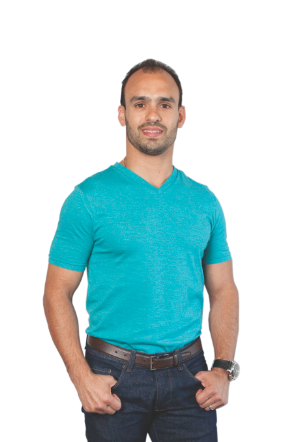 From cook to chef to cofounder and operating owner of Xenia Hospitality Group (newly renovated Ilios Noche, Nolen Kitchen, Big View Diner, and the new Maverick Rock Taco), Lambos opens up over a glass of white.
What renovations has Ilios Noche undergone? More seating, a new lounge area, a bigger bar, a private dining room for catered events, an awning and a nicer patio space, and brand new furniture to complement the timeless look with modern touches.
Personal favorite dish on any of your menus? Ilios Noche's grilled octopus over marinated red onions—it brings back memories of my summers in Greece.
Most romantic of your restaurants? Nolen Kitchen—in the evening by the fireplace.
What's the concept for Maverick? It's an American rock 'n roll restaurant/bar. We've given it a fun Mexican menu (but it's not Tex-Mex), and we'll be featuring rock 'n roll bands throughout the week.
What dishes should we expect? Casual, lunch and dinner, Mexican-style street food, like pork belly tacos and braised brisket and chili tacos.