Drive-In Restaurants In and Near Charlotte
And what to order at each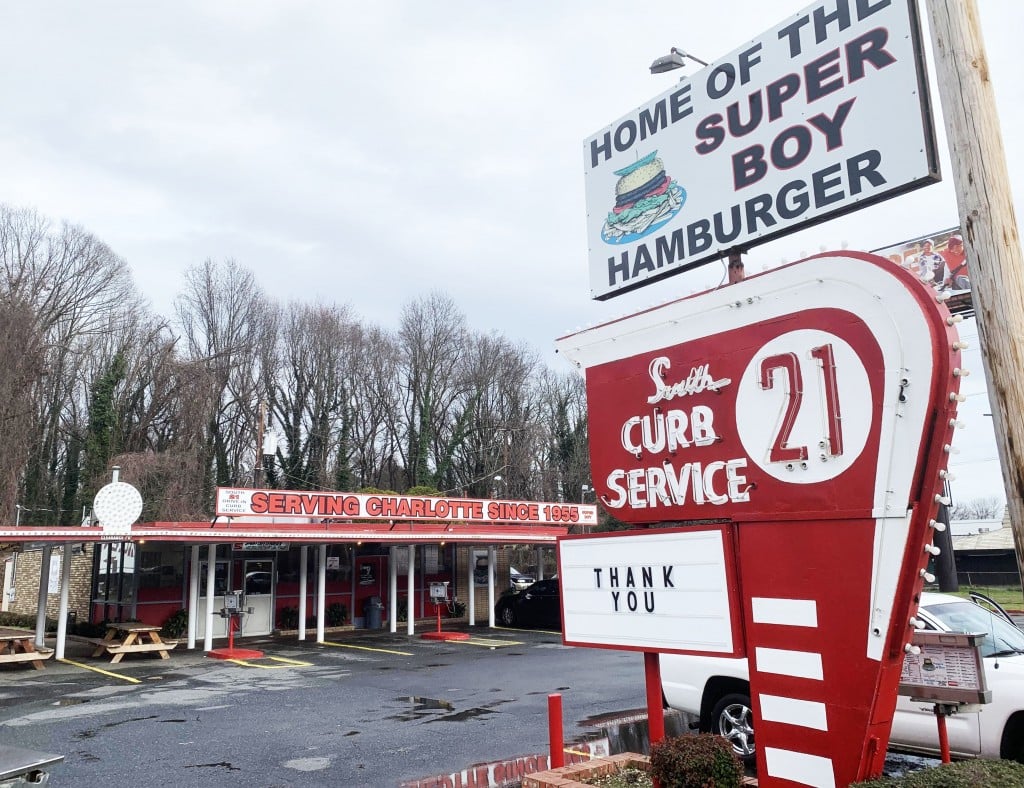 IF WHAT'S old is new again, these drive-in restaurants across Charlotte are as shiny as a 2021 penny. In the middle of the 20th century, after Americans became increasingly connected – and tied to their cars – with the creation of the Interstate Highway System, a new culture of roadside eateries thrived. Suddenly, drivers could eat dinner without leaving their vehicles. While the drive-through is omnipresent in our Fast Food World, the drive-in restaurant has faded away, a vestigial icon of our former selves. Luckily, not all of them have disappeared, and they became especially needed during a year under a pandemic. Here's a look at some of our favorite Charlotte drive-in restaurants.
3101 E Independence Blvd.
Celebrating its 65th year in business this year, this Independence Boulevard drive-in has clearly been doing something right. The spot is closed on Sunday and Monday because perfection needs a break.
Must order: When Guy Fieri stopped here on one of his many Charlotte visits with Diners, Drive-Ins and Dives, he ordered the Super Boy. If it's good enough for Fieri, who are we to argue?
2900 Wilkinson Blvd.
Four years later, this spot on Wilkinson Boulevard opened, and it's still serving chicken and fish like it has been for the past 61 years.
Must order: Can you stop in here and really not order the namesake barbecue plate? Just don't forget its coveted sides and dessert.
201 York Rd., Kings Mountain
You'll have to drive a bit for this King's Mountain spot, but this is a drive-in after all, so that shouldn't be a problem. Maybe hit the hiking trail afterward to lessen the guilt here.
Must order: The homemade cherry lemon Sundrop