Driving Charlotte to Orlando: 3 Great Stops Along the Way
Here's your itinerary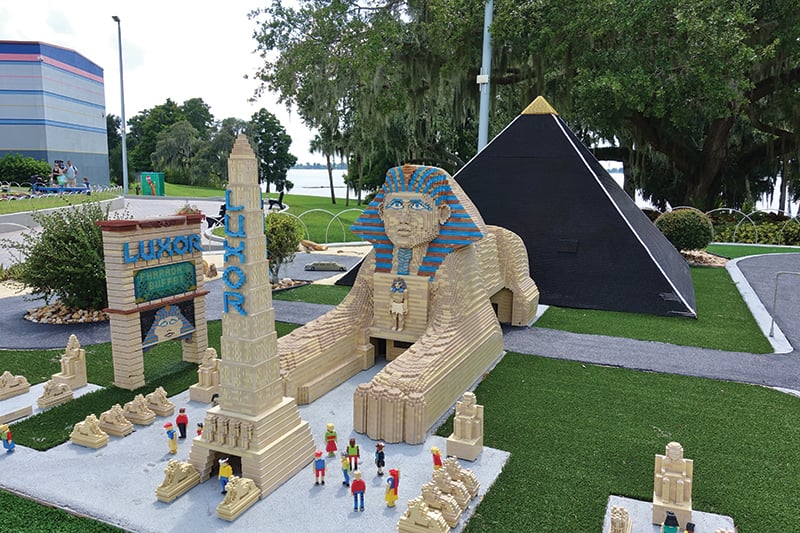 It takes seven hours and 40 minutes to reach Orlando from Charlotte, and it takes only three before you start asking, "Why did we drive again?" The answer is that there's plenty of fun along the way. Because of the longer distance, we've added a place to stay to this itinerary. (Don't try to cram the trip in a day and be the crankiest person in mouse ears at Disney World. Speaking from experience here.)
Stop 1: Riverbanks Zoo & Garden
500 Wildlife Parkway, Columbia, South Carolina
DISTANCE: One hour and 30 minutes
Disney has its Animal Kingdom, but Riverbanks Zoo & Garden is more intimate and lively (no animatronics) for lovers of the natural world. The 170-acre zoo, aquarium, and botanical garden has more than 2,000 animals, including giraffes, tigers, zebras, otters, baboons, Komodo dragons, and a popular walk-through exhibit featuring kangaroos and wallabies. Parent tip: Bring some swimsuits if your kids are headed to Waterfall Junction. The area has a 25-foot waterfall, splash zones, giant tree houses, and other features that'll get them soaked.
Stop 2: The Marshall House
123 E. Broughton St., Savannah, Georgia
DISTANCE: Three hours and 46 minutes
Keeping the Disney theme going: The Marshall House is said to be a haunted mansion. The four-story structure was once a hospital for Civil War soldiers and endured two yellow fever epidemics. That makes its gorgeous hallways and rooms a popular hangout for ghost hunters. If you'd rather not tell your kids about its haunted history, let them enjoy the more palatable aspects of the house: grand decor, the lush live oaks of the downtown area, and a full breakfast at the Marshall House's 45 Bistro (kids under 13 eat free). If your family is up for one of the city's several ghost tours, expect to hear some tales about your hotel.
Stop 3: The Beachcomber Restaurant
2 A St., St. Augustine Beach, Florida
DISTANCE: Six hours and 25 minutes
There are several Florida beaches along the way to Orlando. Here's a lunch spot self-described as "the only restaurant directly on the ocean in St. Augustine Beach." The Beachcomber began in the 1940s as a tiny shack where beach-dwellers would grab snacks before they headed back into the water. Its current incarnation was built 37 years ago. Grab some shrimp, gator tails, conch fritters, or popular sandwich The Big Fish Reuben: the "catch of the day" blackened on rye with Swiss cheese, Thousand Island dressing, and coleslaw.
Final Stop: Orlando
DISTANCE: Seven hours and 40 minutes
Here for the theme parks? We thought so. Still, we asked our sister magazine there, aptly named Orlando, for some recommendations outside of those sites. For some approachable cheap eats, their staff points to Beefy King (424 N. Bumby Ave.), a 53-year-old institution beloved by both local families and the likes of Jimmy Fallon and one-time Orlando Magic center Shaquille O'Neal. These roast beef sandwiches are part of a family-owned tradition, with three generations having operated the spot. Meanwhile, over at Boggy Creek Airboat Adventures (2001 E. Southport Road, Kissimmee), you can explore the headwaters of the Florida Everglades on airboats at 40 mph. How about a lesser-known amusement park? Legoland Florida (1 Legoland Way, Winter Haven) is a brick lover's dream, with 150 acres of Lego-themed rides and a water park.