Dropping trou and hitting the Lynx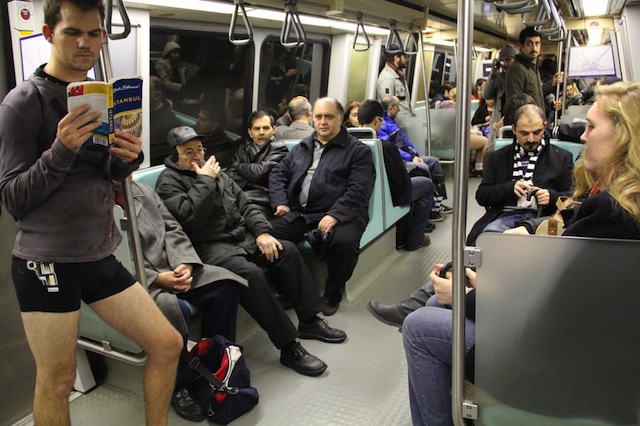 If you've ever wondered what it would be like to ride the light rail without pants then you're probably weird. But this Sunday you won't be alone.
The No Pants Light Rail Ride, an off shoot of the annual No Pants Subway Ride in New York City, will feature scores of Charlotteans dropping trou and hitting in Lynx. So far, according to the Facebook page for the event, more than 100 people say they will take the ride, starting at 3 p.m. at the Scaleybark Light Rail Station, 3750 South Blvd, and ending uptown.
The trend of pants-less mass transit began in 2002 when the group Improv Everywhere, famous for such its massive, elaborate pranks, recruited a small contingency of people to ride sans pants on a New York subway. Since then, subways, busses and light rails around the world have been apart of the joke.
But with all Improv Everywhere pranks there is one major rule: Pretend like everything is normal. Pants-less riders are required to pretend like nothing is out of the ordinary until they complete their ride.
To follow the story on Twitter, use the hashtag #CLTNoPants and #NPSR.
Here's a video Improv Everywhere produced about the first No Pants Subway Ride in 2002.