DrumStrong's NC Music Celebration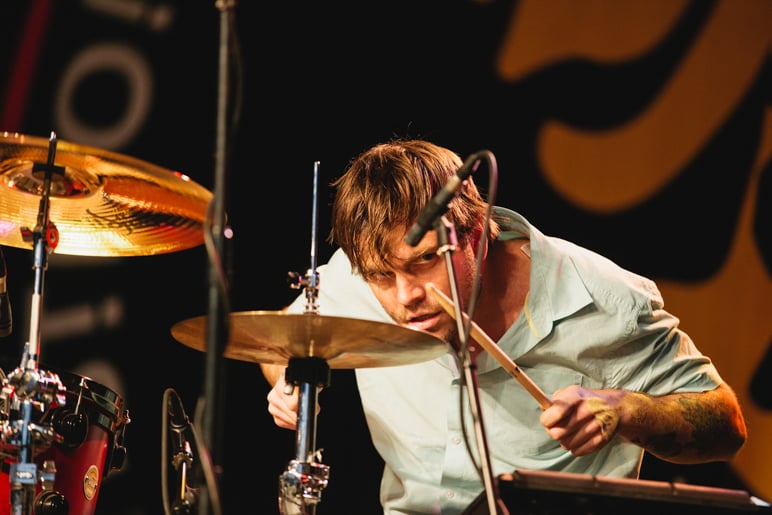 The first day of DrumStrong Rhythm and Arts Festival was dubbed the "North Carolina Music Celebration," with 10 area bands performing on the festival stage. From the indie rock of The Business People to the '80s-tinged synths of Miami Dice, the diverse sounds of Charlotte were represented. Acts like Junior Astronomers and HRVRD garnered some of the day's biggest crowds.
Miami Dice's style comes through in its live show, with dancers and disco-flavored fashion.
Across the farm, the festival's signature drum circle kicked off when the sun was setting. The circle starts its official 24-hour session this afternoon, and the Weddington event will stream a DrumStrong in the Ukraine during today's activities.
Check out the gallery below to see how Logan Cyrus captured the day. Look out for local bands, a growing crowd, and one child who can't seem to figure out how to carry his drum.
Today's "Main Event" includes acts like Railroad Earth, The Felice Brothers, and Yo Mama's Big Fat Booty Band. The first band, Sinners & Saints, goes up at 10:50 a.m.