Dudeapalooza, Mad Monster Party, All Ale To The Queen Beer Carnival, Carowinds Opening Weekend and More, March 26-March 29
From a beer carnival to a barefoot studio night to a Mad Monster Party, enjoy the weekend, Charlotte.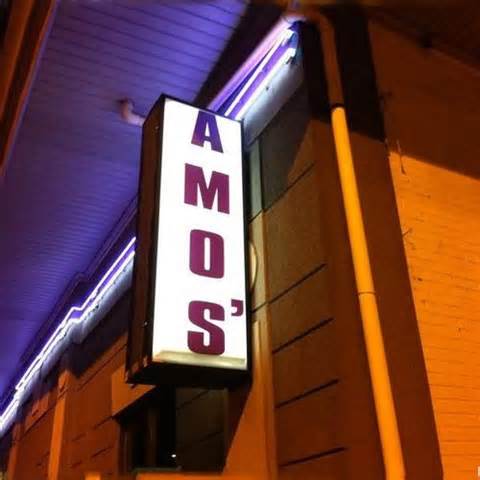 From Carowinds' opening weekend, to a beer carnival to a Mad Monster Convention, spring has certainly been flung. You'll have more than a few things to keep you busy this weekend, Charlotte. Have fun and, of course, see y'all out there.
Thursday, March 26
Dudeapalooza
All things "dude" are in fashion tonight. Featuring places like Harley Davidson, Bird Dog Vintage and Ink Floyd, this evening is sure to put some hair on your chest. The dude abides at Olde Mecklenburg Brewery, 4150 Yancey Blvd., starting at 6 p.m. Free admission.
EmpowHerment
Here's one for the ladies. At this celebration of Women's History Month, come out and socialize with men and women to showcase Charlotte's lady leaders. Dress is business casual, and the event include hors d'oeuvres. Admission is free with an RSVP. The lady-lovin' event is at Sydney's Martini and Wine Bar, 401 N. Tryon St., starting at 5 p.m. RSVP here.
NCFA Style Week
This weeklong fashion event brings clothes from across the globe to the Queen City. The launch party was March 21, but there are runway shows today, Friday and Saturday. Event times and prices vary. The clothes come on at Label, 900 NC Music Factory Blvd. For more information, visit ncfashionassociation.com.
Friday, March 27
DJ Lobo at Label
Hosted by Conciertos Latinos and Ultra Entertainment, this night will have you movin' and shakin' all noche. Visiting from the Big Apple, DJ Lobo will have beats spinning throughout the night. Doors open at 9 p.m. at Label, 900 NC Music Factory Blvd. Tickets start at $10. You can buy them here.
Spring Fever Foam Party
Things get really dirty… er… clean tonight at this foam party. Featuring $2 beers and $4 sex in the foam drinks, this foamy evening is sure to be a blast. Doors open at 9 p.m., and admission is free with an RSVP before 11 p.m. BAR Charlotte is at 300 N. College St. RSVP here.
Bimonthly Craft Beer Dinner Series Launch
BLT Steak launches this bimonthly event to promote Charlotte's burgeoning craft beer market. Featuring a four-course meal, this event introduces diners to perfectly paired local brews along with their meal. The launch event starts at 7 p.m., and reservations are recommended. BLT Steak is at 110 N. College St. For more information, visit bltsteakcharlotte.com.
Secret Rewards Party
Everyone likes a good surprise, right? The first 100 people to walk in the door tonight get a gift card to Suite worth anywhere from $5 to $500. Doors open at 9:30 p.m. The surprises start at 210 E. Trade St. For more information, go to suitecharlotte.com.
Mad Monster Party
Sci-fi, fantasy and horror, oh my! This convention brings this genre trio to Charlotte, featuring vendors, merchandise and celebrities ready to sign autographs. This three-day festival is at the Charlotte Sheraton, 555 S. McDowell St. Times vary. Single day advance tickets start at $25. Buy tickets here.
Saturday, March 28
All Ale To The Queen Beer Carnival
Bow down to this event. With belly dancers, Beer Carnival King and Queen contest, the Beer City Hula Hoopers, jugglers, acrobats, a DJ and more than 100 craft local brews to taste, this one is not to be missed. The carnies come out at Amos' Southend, 1423 S. Tryon St. There are two sessions, one from 12:30 until 4:30 and another from 5:30 until 9:30. Tickets are $40 in advance or $45 at the door. Buy tickets here.
Spring Kickoff Cornhole Tournament
Even with the chilly temperatures this weekend, Sportslink is ringing in spring with this tournament. The tournament of this Southern staple is free to enter and offers a $100 prize to the winner. The first 100 hot dogs are on the house as is your first Bud Light.The tournament starts at 2 p.m. with bar pong following at 4:30 p.m. The tournament is at Angry Ale's, 1600 Montford Drive. Register here.
"One Blood Charlotte" HIV/AIDS Benefit
The Irene McCoy Foundation brings you this benefit featuring live music from Ricco Barrino that seeks to help find a cure for HIV/AIDS. Tickets are $10 or $20 for a VIP ticket, which automatically enters you in a drawing for a Coach purse. The benefit begins at 5:30 at the Irwin Academic Center Auditorium, 329 N. Irwin Ave. Buy your tickets here.
Live Art Show
In a different kind of art show, eight artists will paint street art before your eyes. Vote for your favorite and enjoy drink specials while enjoying Eight's new patio tables. The art show starts at 3 p.m. Free admission. Eight Sushi Asian Kitchen is at 1000 NC Music Factory Blvd. For more information, visit eightcharlotte.com.
Carowinds Opening Weekend
Ring in spring on a rollercoaster or two at Carowinds' opening weekend. Day passes start at $50. Carowinds is at 14523 Carowinds Blvd. Carowinds.com
Barefoot Studio Crawl
Take your shoes off and let loose at this event. Featuring live music, art exhibits and a silent auction, this night is sure to get you in a "Footloose" kind of mood. There's even a prize for the best-dressed bare feet! Leave your shoes at the door at Yoga One, 1318 Central Ave., starting at 7:30 p.m. Tickets are $25 and can be bought here.
Sunday, March 29
Boss Ladies Brunch
Calling all bad bosses. This brunch is for all Charlotte businesswomen who want to network and meet like-minded ladies. The brunch is from 1 p.m. until 4 p.m. at a secret location that's revealed when you buy your ticket. Rumor has it, though, it's at Vivace. A $35 ticket buys you admission, brunch and mimosas. Buy tickets here.
Verify dates, times, prices, and other info at the web addresses listed for each event.
Be sure to bookmark www.charlottemagazine.com/Blogs/Dusk-Till-Dawn to stay plugged into Charlotte's nightlife and social scene. Click here to sign up to receive the weekly Dusk Till Dawn e-newsletter.
Want your event featured in Dusk Till Dawn? Follow me on Twitter @Jared_misner and let me know about your event, or send me an email at dusktilldawnblog@gmail.com.