Duke Energy, Coal Ash, and Shareholder Expectations
Pressure on Duke from its real bosses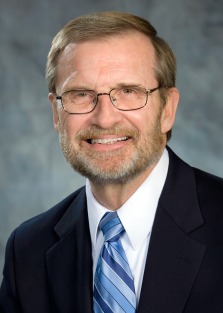 Lost in the clamor of Cannon week in Charlotte is a new kind of pressure on Duke Energy to solve its coal ash problem now.
Yesterday, a group of 19 Duke shareholders sent a letter to Philip Sharp, a former Indiana congressman who, as a member of Duke's Board of Directors, chairs a committee on operations and regulatory policy.
You can read it yourself, but it essentially asks Sharp to have his committee investigate the Dan River spill; Duke's coal ash operations; whether Duke officials knew about violations of company policy or other "improper conduct"; and the company's lobbying efforts. The shareholders want an update from Sharp at the next annual shareholders' meeting May 1 and a written report when he finishes the investigation.
What's important here and now isn't so much what an investigation might uncover—although the thought of Duke executives fired or jailed is edifying—but what the letter signals: broad, high-level public pressure on Duke to clean up its coal ash issues, not from state officials or the Sierra Club but the people Duke really serves, its shareholders. And take a look at the signatories, including the treasurers of three states.
Duke Energy really has no choice now but to act. The only question is whether it will before another Dan River disaster, or worse, breaks.