Duke Mansion Bed & Breakfast Wins "North Carolina's Best Hotel in a Metropolitan Area"
Where history and charm collide.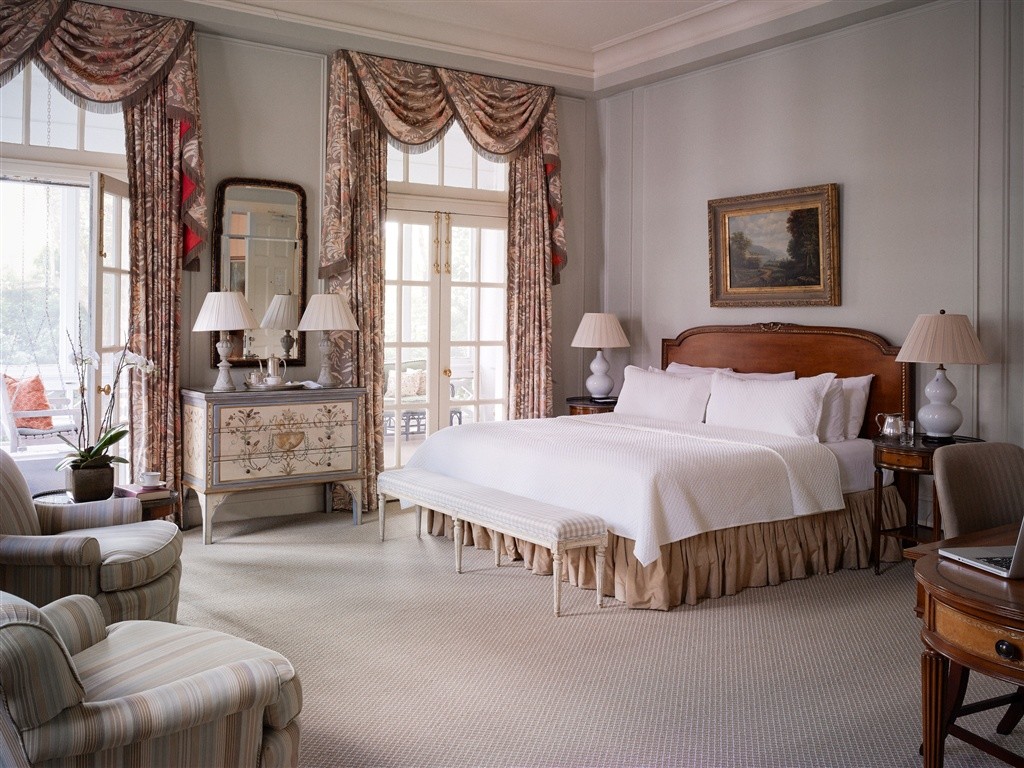 The Duke Mansion is one of Charlotte's most prized properties. The former home of James Buchanan Duke, this elegant Southern structure was built in 1915 and serves as yet another Duke legacy, in the company of Duke University, Duke Energy, and the Duke Endowment. Of course, we're not the only ones to notice how enchanting this former residence is.
In their annual Recognition of Excellence awards, hotel-price comparison website HotelsCombined has named the Duke Mansion's Bed & Breakfast as "North Carolina's Best Hotel in a Metropolitan Area." That means this quaint and romantic respite beat out all the towering chain hotels in uptown as well as the offerings in Raleigh, Asheville, and other markets, which is a considerable feat.
The Duke Mansion offers 20 luxurious guest rooms, all individually decorated for an inviting stay. Six of those rooms tout shared sleeping porches, reminding guests that history runs deep at the Mansion, and yet the architecture remains timeless. The Duke Mansion sits on four-and-a-half acres of gorgeous gardens and grounds, further complementing the charm of this Queen City staple.
Just another proud moment to be a Charlottean.