Dusk Till Dawn Social, Banana Bar Crawl, Science on the Rocks, Plaza Midwood Winter Fling and More, Feb. 19-Feb. 22
Come ice off with these weekend events sure to heat things up, including Dusk Till Dawn's latest social series happy hour and the annual Banana Bar Crawl.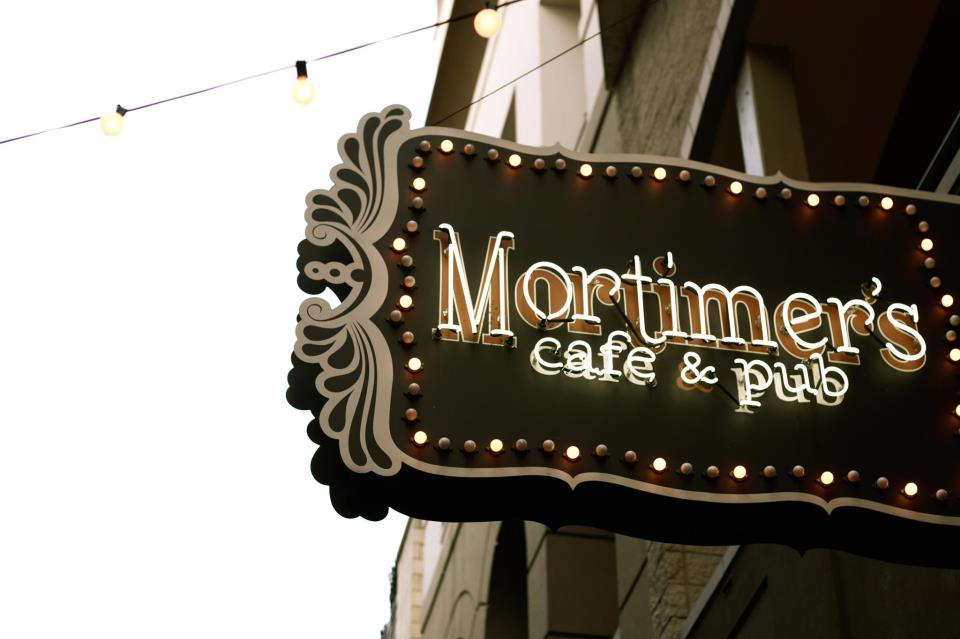 After a wallop of winter this week, we're sure you're ready to heat things back up. Lucky for you, Charlotte's got a whole lot planned for you, including Dusk Till Dawn's monthly happy hour and a certain fruit-filled bar crawl. Got your banana suit ready? See y'all out there.
Thursday, Feb. 19
Dusk Till Dawn Social
This month's happy hour, which features complimentary appetizers, $4 wine and $3 Coors Light bottles, is at Mortimer's Cafe and Pub. Come on out and hang with us from 5:30 p.m. until 7:30 p.m. and enter a Diamonds Direct raffle for a chance to win a post-Valentine's Day bit of bling. Stick around for the trivia starting at 8 p.m. Mortimer's is 210 E. Trade St. RSVP for the free event here.
Business Mixer
Come network with Charlotte's business crowd and partake in the food and drink specials. Put on your best business casual attire for this happy hour and be sure to bring your business cards. It's limited to 50 attendees, so register for free soon to get in on this networking night. Georges Brasserie 4620 Piedmont Row Drive. Register here.
Bowl for Kids' Sake
A $5 donation at the door gets you into Bubble for this event, which funds Big Brothers and Big Sisters of Charlotte. The organization says it has 62 kids on the waiting list to participate in the bowling event and needs to raise $620 for them. The feel-good party is from 6 p.m. until 9 p.m. at 210 E. Trade St. Buy your ticket here.
Friday, Feb. 20
Three-Year Anniversary
Fitzgerald's turns three tonight and, to celebrate, it's serving $3 you-call-its. There's free parking in the Wake Forest garage after 5 p.m. if you bring in your ticket. This Irish pub is at 201 E. Fifth St. Slainte! Fitzgeraldscharlotte.com
Red Bull Thre3style World DJ Championship Qualifier
In the DJ Olympics, which will eventually crown the world's best beat spinner in Switzerland in May, Charlotte snagged a spot as a qualifying city. According to the event page, the contest, "pits the world's best DJs in a competition that values technical skill as much as the ability to thrill a dance floor." Hopeful gold medal DJs are given just 15 minutes to show the judges they're the best in the room. If you're looking for a night with crowd-thumping music, this is it. Doors open at 9 p.m. at Label, 900 NC Music Factory Blvd., and the show starts at 10 p.m. Admission is free, but snag your ticket before they're gone.
2015 Second Chance Valentine's Soiree
This decadent cocktail-attire gala features complimentary appetizers and desserts and a cash bar. Put on by Project Art Aid, this event works to give artists who applied before but were not awarded a grant a second chance at award money. The party is from 6 p.m. until 9 p.m. at the McColl Center for Art & Innovation,721 N. Tryon St. The soiree is limited to 100 guests, so claim your ticket for $25 or two for $40 here.
Uptown Dinner Crawl
Awesome Random Adventures is at it again with its latest dinner crawl. The $10 ticket to the crawl buys you free entry into all the bars throughout the evening, free food at each stop and a $1 drink coupon. The evening starts at Whisky River, 210 E. Trade St., at 6:30 p.m. and takes you to BlackFinn, StrikeCity and Tilt on Trade. Buy your ticket here.
Wear It, Rock it, Give it
Bring in your prettiest pumps and your most dazzling dresses to donate at this event, which helps the Girl Talk Foundation and the Prom Project connect low-income high school students with prom attire. For every item of clothing donated, you'll get a raffle ticket for a chance to win a gift certificate from places like Vida Cantina and Oasis Day Spa. This free event is from 7 p.m. until 9 p.m. at Suite, 210 E. Trade St. SuiteCharlotte.com
#FaceTimeFriday
Join Moxie Society as it puts on its monthly event with DJ DR spinning records. This month, the event welcomes CIAA Tournament Week to Charlotte with food from Hubee's D's at 9 p.m. The party is at Kanvas, 525 E. Sixth St. from 9 p.m. until 2 a.m. RSVP here for free admission before 11 p.m.
Science on the Rocks: Smoke and Mirrors
At this month's adults-only night at the museum, you'll get to sample a Vaportini, a calorie-free alcohol that you inhale, try to stay upright in a pair of beer goggles and watch acrobats defy gravity. There are also cash bars throughout the museum to keep the fun going. The event at Discovery Place is from 5 p.m. until 9 p.m. at 301 N. Tryon St. Tickets are $8 in advance or $10 at the door. Buy your tickets here.
Saturday, Feb. 21
Plaza Midwood Winter Fling Shuck and Awe Oyster Roast
The Plaza Midwood Neighborhood Association is throwing its annual bash tonight complete with live music from Loose Lugnuts, door prizes and a whole lot of dancing. Birdsong Brewery will also be on hand with its local craft brews. The annual fling starts at 6 p.m. and goes until 11 p.m. with dinner from 7 p.m. until 9 p.m. at the VanLandingham Estate, 210 The Plaza. Tickets are $28 and include an all-you-can-eat oyster roast. Buy tickets here.
Banana Bar Crawl
In what has become an annual bar crawl of epic potassium-laden proportions, Charlotteans of all kinds will take to the Uptown streets tonight for the third-annual Banana Bar Crawl. Registration is at Whisky River from 5 p.m. until 7 p.m., which is where, if you're a newbie banana, you'll pick up your banana suit. After that, you'll head to at least seven more bars, which all have $2 beer specials and $5 shot specials and free entry with your fruit onesie. Advance registration is $20 and day-of tickets are $25. Register and get ready to split here. Whisky River is at 210 E. Trade St.
Teal Masquerade
A $10 ticket to this ball gets you access to a silent auction, a mask (it's a masquerade, after all) and a teal cocktail. Proceeds of the event go to Teal Diva, an organization that connects women who've survived gynecological cancers. This year's gathering is at Dilworth Neighborhood Grille from 6 p.m. until 10 p.m., 911 E. Morehead St. Buy tickets here.
Old Skool Saturday
You'll feel like it's Throwback Thursday tonight with DJ Bwillackers spinning beats from the '80s and '90s all night. This event is free and drink specials include $2 beers and $4 vodka drinks. The party starts at 10 p.m. at Nan and Byron's, 1714 South Blvd, and lasts until 2 a.m. NanandByrons.com
Condom Couture
You'll have all the protection you'll need at this runway fashion show that features models wearing condom-crafted clothes. Supporting Planned Parenthood, the night also features special cocktails, live music, performers, and door prizes. The rubbery show is at the Chop Shop, 399 E. 35th St., from 8 p.m. until midnight. Tickets are $25 in advance or $35 at the door. Buy tickets here.
Sunday, Feb. 22
Family Rewind
You won't have to stick the VHS in the automatic tape rewinder (remember those?) for this one. Every third Sunday, Studio Movie Grill shows an old family favorite for just $3 a ticket. This month, catch Babe at 2 p.m. Studiomoviegrill.com
Verify dates, times, prices, and other info at the web addresses listed for each event.
Be sure to bookmark www.charlottemagazine.com/Blogs/Dusk-Till-Dawn to stay plugged into Charlotte's nightlife and social scene. Click here to sign up to receive the weekly Dusk Till Dawn e-newsletter.
Want your event featured in Dusk Till Dawn? Follow me on Twitter @Jared_misner and let me know about your event, or send me an email at dusktilldawnblog@gmail.com.