Dusk Till Dawn Social, Juneteenth Festival, Heroes Convention, Field Day and More, June 18 to June 21
Father's Day and the official start of summer are both this weekend. Are you ready for it, Charlotte? We'll help you out!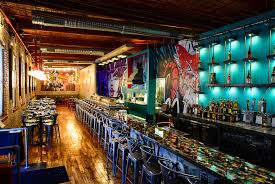 With summer officially beginning and Father's Day this weekend, Charlotte's almost literally burning up the next few days. Treat Dad to some golf, celebrate Juneteenth and don't forget about our next Dusk Till Dawn social Friday evening. It's going to be hot, but it looks like another great one. See y'all out there!
Thursday, June 18
Juneteenth Festival of the Carolinas
This three-day festival has it all: food, music, dancing, art and history. This year marks the 150th anniversary of the day that slavery was abolished, and Charlotte's expecting more than 20,000 to attend this year's festival. Events start tonight and go on throughout the weekend. Check the website here for times and locations.
Third Thursday Networking
Draught welcomes the United Way Young Professionals for its June networking event tonight. Come network with other young professionals and learn about upcoming volunteer opportunities throughout Charlotte. The evening of networking begins at 6 p.m. at 601 S. Cedar St. RSVP here.
She Flew The Coop Empowerment Kickoff
Hosted by Sarah Batista, an award-winning journalist and filmmaker, this evening is all about leaving your coop and following your dreams. There will be drink specials, live music and storytelling. Start spreading your wings at 6:30 p.m. at Sydney's Martini and Wine Bar, 401 N. Tryon St. RSVP to this free event here.
Friday, June 19
Dusk Till Dawn Social
Looking to be a little more social in Charlotte? Let Charlotte magazine show you what to do and where to go with our next Dusk Till Dawn Social Series. We're partnering again with Friday Live at the Factory for a special night of food, drinks and entertainment. The evening begins at Eight Sushi Asian Kitchen with free appetizers and drink specials and then we'll walk over to the fountain and see Cowboy Mouth perform live. The party with us is free and begins at 7 p.m. at 1000 NC Music Factory Blvd. RSVP here.
Bats and Buds
Summer officially starts this weekend, and is there a better place to welcome it than at the ballpark? A $10 ticket gets you entrance into the Charlotte Knights game, half-price appetizers at Draught before the game and three free beers. Registration is at 601 S. Cedar St. at 6 p.m. Buy your tickets here and don't forget the Cracker Jacks.
Heroes Convention 2015
Comic books are the stars of the city this weekend as the Heroes Convention comes to town. This three-day festival brings such names as Stan Lee (and dozens of others) to Charlotte. The festival begins today and goes until Sunday at the Charlotte Convention Center, 501 S. College St. Ticket prices vary. Buy them here.
Concord Nightlife Crawl
Head up north tonight for an evening of fun as you crawl through our neighbor to the north's hotspots. A $10 ticket buys you entrance into the five crawl locations, party bus transportation and free beer on the party bus. The crawl starts at 6:30 p.m. at CJ's Pub, 3805 Concord Parkway S. Buy your ticket here.
Saturday, June 20
Field Day
You'll be ready for a few beers after your team competes in games like "Dizzy Bat," the ever-popular "Flip Cup," a water balloon toss, "Survivor Volleyball" and "Belly Bumpers." Grab together a team of six to 10, pony up $220 and get ready to win prizes for the top-performing teams. The day of competition begins at noon at 1000 NC Music Factory Blvd. Register your team here.
Queen City Jazz Festival
Summer and jazz go together like, well, summer and jazz. Help celebrate the start of the season with the city's jazz fest tonight starting at 7 p.m. at the Uptown Ampitheatre at the NC Music Factory. Tickets start at $68. For more information on which artists are performing and to buy tickets, go here.
Margarita Wars
Kick up the caliente at this event where some of Charlotte's best bartenders try to concoct the city's best margarita. The best part? You get to be the judge. A ticket costs $20 in advance or $30 the day of the event. The fiesta begins at Rooftop 210, 210 E. Trade St., at 1 p.m. Buy your ticket here.
The Ultimate Queen City Car and Bike Show
Rev up those engines for these hot rods. More than 100,000 square feet of cool cars and brotastic bikes will be on display today, and you can even register to show off yours! The show starts at noon at the Park Expo and Conference Center, 800 Briar Creek Road. Tickets are $20. Buy them here.
Craft Cocktail Pop Up Class
Come out and see the new Southern Table & Bar and learn how to make three signature cocktails. Oh, and you'll drink them after making them. With each cocktail, the staff will also make three sides to pair with the drink for you to enjoy. Come out and learn how to up your booze game. The event is from 2 p.m. until 5 p.m. at 4905 Ashley Park Lane. Tickets are $20. Buy them here.
Pole Dance Time Machine
Think Back To The Future meets Showgirls with this one. In this show, some of Charlotte's best pole and aerial dancers wow the crowd with a show that features "Marcy McFly" catapulted into the future through her time-traveling pole. The event is at The Chop Shop at, 399 E. 35th St., at 8 p.m. Tickets start at $15. Buy them here.
Sunday, June 21
Father's Day Golf
Treat Dad to a round of half-off golf today for Father's Day. Tee up at the Ballantyne Hotel and Lodge, 10000 Ballantyne Commons Parkway, all day today. For more information on pricing, visit the website here.
Verify dates, times, prices, and other info at the web addresses listed for each event.
Be sure to bookmark www.charlottemagazine.com/Blogs/Dusk-Till-Dawn to stay plugged into Charlotte's nightlife and social scene. Click here to sign up to receive the weekly Dusk Till Dawn e-newsletter.
Want your event featured in Dusk Till Dawn? Follow me on Twitter @Jared_misner and let me know about your event, or send me an email at dusktilldawnblog@gmail.com.