Dusk Till Dawn Social, Science On The Rocks, VegFest, South End Hops Fest and More, May 14 – May 17
With three huge sporting events colliding in Charlotte for one weekend, there's bound to be a whole lot to do.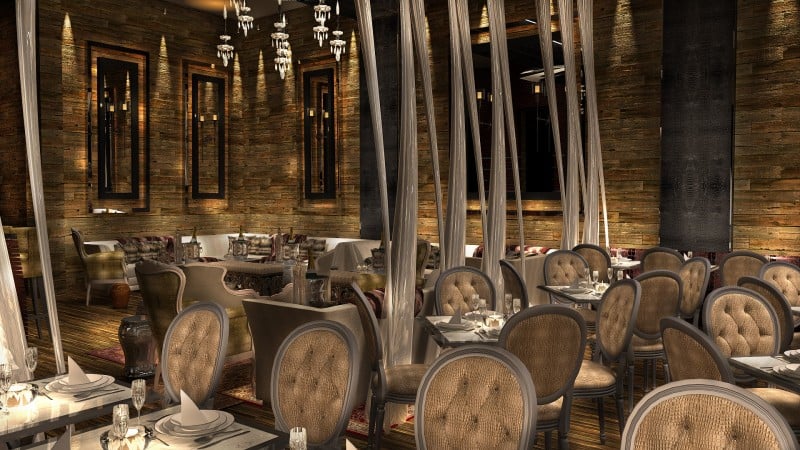 Get ready for a huge weekend, Charlotte. Aside from the Wells Fargo Championship golf tournament, the NASCAR Sprint All-Star race and Michael Phelps racing against Charlotte's own Ryan Lochte, there's a whole slew of places to spend your weekend in the Queen City. Enjoy another great one! See y'all out there.
P.S. Our Dusk Till Dawn Social is Friday. Read the details below. See you there!
Thursday, May 14
5Church Three-Year Anniversary Bash
Featuring DJ Joel Khouri, this Uptown spot celebrates its third anniversary tonight, and you're invited. Doors open at 10 p.m., and there's free valet parking. The birthday party starts at 127 N. Tryon St. Free admission.
Fourth-Annual Thursday Night Tee Party
There's a tee party (get it?) tonight to celebrate the Wells Fargo Championship's golf tournament's return to Charlotte this week. Band of Oz will provide the live music, and the event has no admission cost. The tee party goes from 6 p.m. until 11 p.m. at Phillips Place at the corner of Fairview Road and Cameron Valley Parkway.
Friday, May 15
Dusk Till Dawn Social
Come join us and all the coolest Charlotteans (we're maybe a bit biased on that point) for our monthly happy hour. This month's gathering is at Osso Lounge, 1000 NC Music Factory Blvd., from 5:30 p.m. until 7:30 p.m. The event is free with an RSVP and includes free appetizers. RSVP here.
The Great Gatsby: A Night with Thomas Davis & Friends
Join NFL Man of the Year and Carolina Panther Thomas Davis and his National Football League friends, including teammates Luke Kuechly, Cam Newton and Greg Olsen; former teammates Jon Beason and Steve Smith and more than a dozen other players. The Roaring '20s-themed event will feature games, prizes, food and drinks, music, dancing and a silent auction. Proceeds benefit the Thomas Davis Defending Dreams Foundation's community and youth programs. The party starts at 8 p.m. and tickets cost $50. The evening is at the Harvey B. Gantt Center for African-American Arts and Culture, 551 S. Tryon St. Buy tickets here.
School's Out Paint Party
Celebrate the start of summer with throwing paint everywhere because, obviously, what better way is there? Wear white so you can totally ruin it. Doors open at 9 p.m., and there's free admission before 11 with RSVP. The paint gets throwing at 300 N. College St. RSVP here.
Science on the Rocks
This month's adults-only night at the museum is all about the birds and the bees. And it's exactly what you think…kind of. Decorate a headdress and attract a mate just like birds do. Or watch as museum curators teach you how they breed coral and jellyfish at the museum. Or perhaps learning all about the life cycle of frogs is your cup of tea. Either way, there's booze in the museum. Tickets start at $8 for this event, which starts at 5 p.m. at Discovery Place, 301 N. Tryon St. Buy tickets here.
Saturday, May 16
VegFest
Tofu, tempeh and seitan, oh my! The annual festival featuring everything vegan is today down Commonwealth Avenue in the heart of Plaza Midwood. Bring the dog and a friend to sample meatless fare from a variety of food trucks and local restaurants. The event is free and runs from 2 p.m. until 7 p.m.
South End Hops Festival
For the second year, South End wants you to hop over and enjoy all the craft beer you can. A $35 advance tickets buys you unlimited local beer and a souvenir cup. There will be live music and food trucks as well. The hops start, well, hopping at 1 p.m. at the corner of Carson Boulevard and Mint Street. Buy tickets here.
Speedway All-American Beer Festival
For three days, Charlotte hosts this eight-city tour that features five dozen breweries. Tickets start at $39 and include unlimited beer samplings from 1 p.m. until 4 p.m. If you can't make it today, no fear! The festival returns March 23 and 24. The festival stops in Concord at the Charlotte Motor Speedway, 5555 Concord Parkway S. Buy tickets here.
Party Bus to the Beer Festival
If the All-American Beer Festival isn't enough for you, you can also hop on the party bus to make that long commute to Concord a little bit easier. Check-in is from 11 a.m. (yes, a.m.) until noon at Tyber Creek Pub, 1933 South Blvd. The bus ticket costs $20, it's BYOB and small coolers are encouraged. What more could you want? Buy tickets here.
Hops for Hospice
If one hops festival wasn't enough for you, you're in luck! For $20, you can sample unlimited beers from local and national brews and food from the in-house chef. There will also be a silent auction at the event, which runs from 1 p.m. until 4 p.m. The event benefits Hospice and Palliative Care of the Charlotte Region. The party is at Foxcroft Wine Co., 7824 Fairview Road. For more information, visit here.
Sunday, May 17
Festa Italiana
It's amore! This festival is for all you pizza-, spaghetti-, and manicotti-loving Charlotteans. Featuring some of the best Italian food from the area, this festival also includes two chefs from Lake Como, Italy. Adult tickets cost $75 and include unlimited food and drinks, access to the live entertainment and the silent auction. The festival is from 1 p.m. until 7 p.m. at 1900 Selwyn Ave. Buy tickets here.
All-White Gemini Blast
Celebrating the Geminis out there, Label is giving discounted admission to those wearing all white today. Come end your weekend at this NC Music Factory spot. Tickets for those all in white are $10 while others cost $20. Doors open at 10 p.m. at 900 NC Music Factory Blvd. Buy tickets here.
Verify dates, times, prices, and other info at the web addresses listed for each event.
Be sure to bookmark www.charlottemagazine.com/Blogs/Dusk-Till-Dawn to stay plugged into Charlotte's nightlife and social scene. Click here to sign up to receive the weekly Dusk Till Dawn e-newsletter.
Want your event featured in Dusk Till Dawn? Follow me on Twitter @Jared_misner and let me know about your event, or send me an email at dusktilldawnblog@gmail.com.