Dusk Till Dawn Social Series – Nov. 19 at Enso
Charlotte magazine's monthly event series invites guests to one of the EpiCentre's most popular venues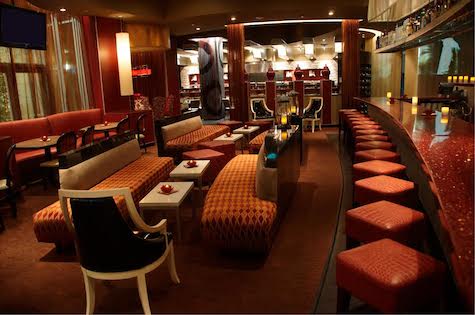 Each of the first two events within the monthly Dusk Till Dawn Social Series has been a success. And we're thinking third time's the charm as we head to Enso Asian Bistro & Sushi Bar this Wednesday, November 19, 5:30-7:30 p.m.
Guests at the previous #DTDsocial events will tell you that this is a great time to come out after work, unwind, and socialize for a couple of hours. And don't let the weather's winter-like chill deter you—it will be warm and cozy inside Enso, which has long been one of my favorite spots at the EpiCentre (210 E. Trade St.). Plus, the visit will be well worth your time.
You'll enjoy a complimentary first round of drinks, courtesy of Enso, along with complimentary chef-selected appetizers, and drink specials. And, as has been the case at each of the first two social series events, one of you will go home with a gift card from the event's sponsor, Diamonds Direct (that will go a long way toward the holiday shopping you're about to embark on).
You know the drill—admission is free but RSVP is required, which you can do by visiting www.charlottemagazine.com/DTDSocialSeries.
Be sure to bookmark www.charlottemagazine.com/Blogs/Dusk-Till-Dawn to stay plugged into Charlotte's nightlife and social scene. Click here to sign up to receive the weekly Dusk Till Dawn e-newsletter. Follow me on Twitter @HollidayInk; email me at jarvish@grownpeopletalking.com.