Eastway Regional Recreation Center Opens on Wednesday
Venue debuting at a limited capacity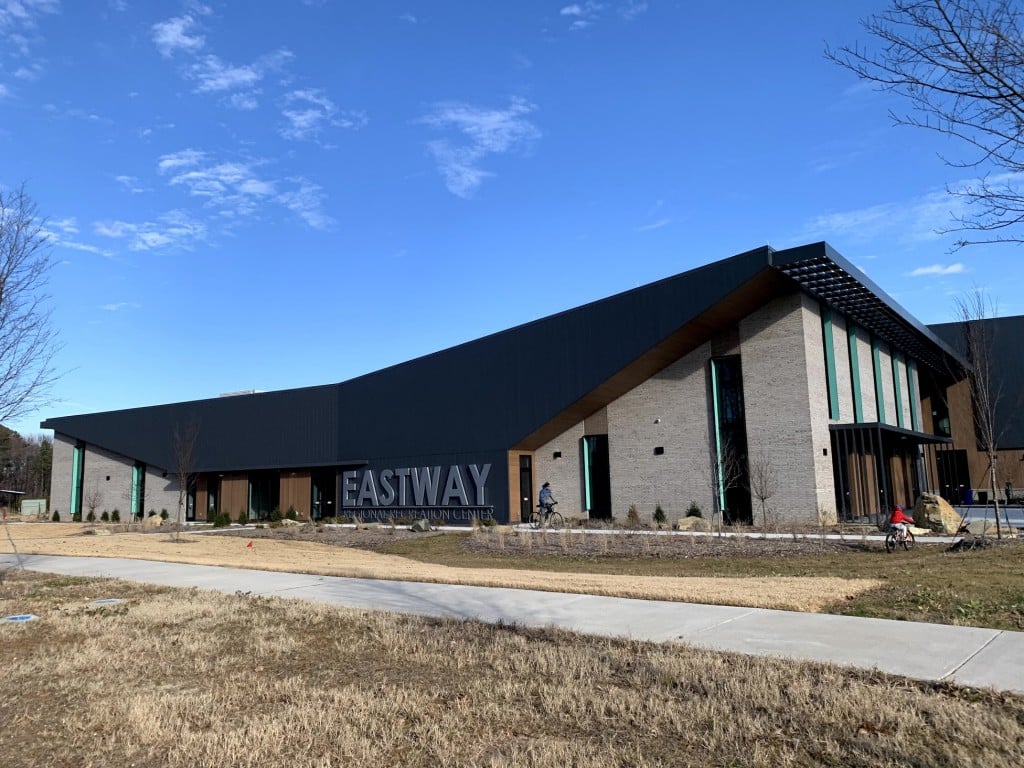 The highly anticipated Eastway Regional Recreation Center debuts this week at 3150 Eastway Park Dr. The facility opens on Wednesday, April 7, at 11:30 a.m., at limited capacity. A formal onsite dedication will be hosted in the months to come, per an email from Mecklenburg County, with these specifics on first visits: "Use of the amenities are by reservation with minimal walk-in slots available. To reserve online using MeckPass or a one-time daily pass, visit ActiveNet starting April 6. You can also reserve starting April 7 by visiting the site located at 3150 Eastway Park Dr., Charlotte or by calling 980-314-ERRC (3772)."
Here's a look at the enormous project, by the numbers:
100,000 square feet: The rec center is more than three times bigger than Mecklenburg County's next largest, Revolution Regional Sports and Learning Academy in west Charlotte. Eastway has indoor pools, basketball courts, exercise equipment, and activity rooms.
90 acres: The outdoor area has disc golf, multiple and versatile sports fields, walking trails, public art, and more.
$22-$65: The range of monthly fees for county residents, from single youths to families.
$40 million: Project cost.