Easy As 1,2,3
Anniversary Gift Guide By Year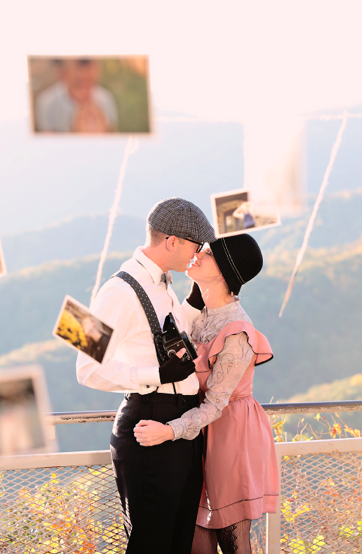 A self-confessed Type A, I am forever planning–mapping out what's next and placing hypothetical puzzle pieces into place. And since every bride to-be acquires a bit of Type A personality–and a lot of planning practice, I thought I'd impart some anniversary knowledge for years to come in your marriage. Tradition states that each year be celebrated by a specific material. So for the serial planners, or for those who simply wish to stow away the information for future reference, I've compiled a list of creative gifts for years 1-3 of being hitched to your best friend and love of your life.
First Anniversary: Paper
-Order an archive copy of his morning newspaper from the date of your wedding day.
-Put together a book of all the letters and cards the two of you have ever exchanged.
-Have his favorite childhood book re-bound to look like new.
-Buy a first edition of his favorite classic novel.
-If you live in a new place, buy two plane tickets to go to the place the two of you first met for a weekend.
-Have the lyrics of your first dance song calligraphed on paper and framed.
Second Anniversary: Cotton
-Buy a new set of luxurious bed sheets.
-Get him a new dress shirt for work and have the laundry tag embroidered with 'I love you.'
-Have your honeymoon plane ticket screen-printed onto a throw pillow.
-Purchase matching comfy robes for Saturday lounging.
-Have your vows stitched onto a handkerchief
-Install a hammock for back porch cuddling.
Third Anniversary: Leather
-Buy him a new briefcase for work.
-Have a leather belt embossed on the inside with a short, sweet message.
-Purchase a luxe leather duffle for weekend trips together.
-Fill a leather cooler with his favorite beer.
-Refurnish his home office with a new leather chair.
-Personalize a leather-wrapped flask with a quote or inside joke that's meaningful to the two of you.