Easy Summer DIY Idea: Paint Your Own Pot
Get the kids involved, too.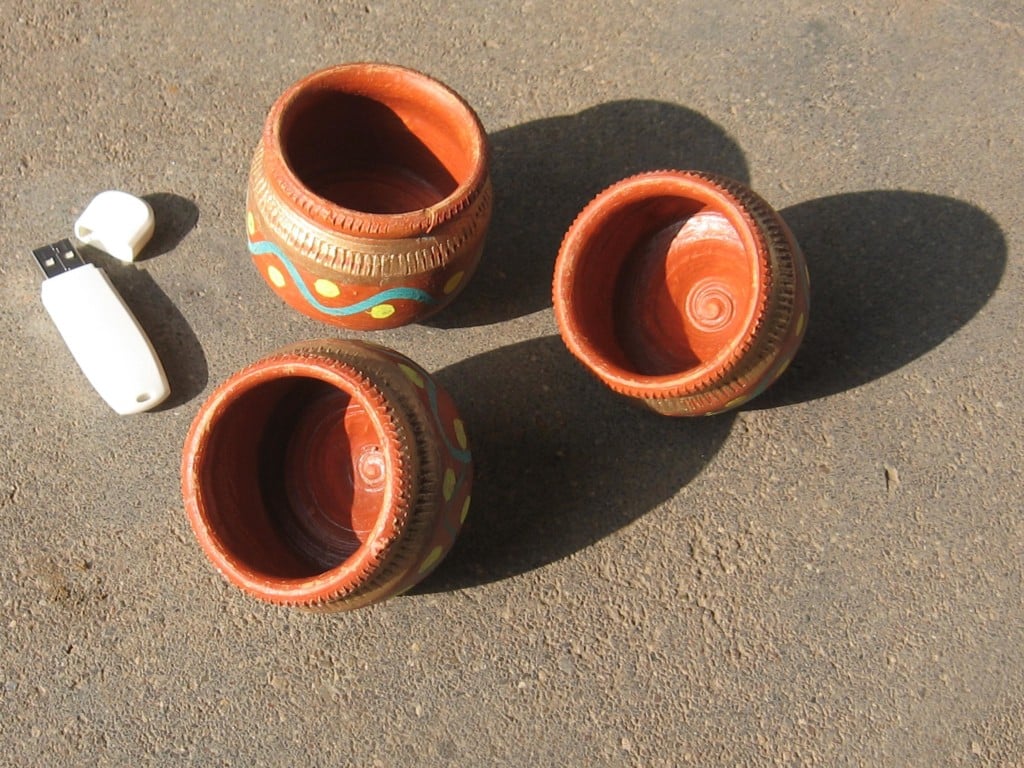 As these late summer days discourage us from spending too much time outside between the hours of 9 a.m. and 8 p.m., the need for indoor activities has never been greater. Especially since the kids have a few more weeks before returning to school, chances are your young ones are getting a little antsy. To remedy both your kids' boredom and your own unwillingness to hang out in 96-degree weather, we bring you one of the easiest yet enjoyable summer DIY crafts that you can do anywhere, anytime.
We're going to teach you how to paint your own terra cotta pot.
This craft is simple enough that even little ones can engage, given they're able to hold a paint brush and let their imaginations take over. And, as for you, you can recreate those trendy minimalist planters you see on Instagram without suffering from the hiked-up cost. Ready to get going on your new favorite craft?
How to Paint Terra Cotta Pots
First, you'll need to gather your materials. You'll, of course, need some terra cotta pots. Below is the full list of materials:
Clean terra cotta pots in various sizes depending on preference
Acrylic paints in a rainbow of hues
Foam brushes, either small or medium
Small artist's paint brushes (one per person)
Plastic plates
Cotton swabs and/or painter's tape
Acrylic clear spray (waterproof)
Step 1: Prepare the pot
If you just bought your pots from a store, you'll want to soak them in warm water for up to an hour to make sure the surface is completely clean and void of any sticky residue from peeling off price tags and stickers. You may also want to use a coarse sponge to help rub off any pre-existing dust on the pot that might mess with its adhering qualities. Let the pot dry before you get to painting.
Step 2: Seal the pot
Grab your acrylic clear spray, shake it, and coat the inside of the pot with it to seal the pores. Since terra cotta is porous, it will probably absorb the entire first coat, which is nothing to worry about. Before spraying again, make sure the pot is dry between coats. It's common to need 2-3 coats to properly seal the pot and ensure no liquids such as paint seep through once you have a plant in the container. You will also want to prime the outside of the pot with either a spray-on primer or the acrylic clear spray paint.
Step 3: Prepare the paints
Use the plastic plates as your paint palettes, and squeeze moderate amounts of paint colors around the edges. You should also dilute the paint a tad by adding a couple drops of water to each color until the consistency is creamy. Consider starting with primary colors first, then working your way to the secondary colors. Now is a good time to start envisioning what designs you want on your pot.
Step 4: Start designing
Before you press paint brush to pot, use the painter's tape to mark off any areas that will be used as part of the design. For example, you can add horizontal stripes, simple tribal patterns, or even a diagonal dipped look. Just remember that anywhere you place the tape will create a sharp contrast between the pot and the paint. If you want smaller, circular designs, you'll use the cotton swabs later.
Step 5: Paint away!
Grab your foam paintbrush and go to town on your terra cotta pot. Don't worry if you paint over the tape—that's what it's there for! Let the first coat of paint dry before adding second and third coats. Coat to your desire or until all of the pot is sufficiently covered.
Step 6 (optional): Add personality
If you want additional designs besides what the painter's tape can offer, you can use cotton swabs and the small painter's brush. The cotton swabs are great for creating dotted designs as well as twinkly stars. For the stars, just dab the end of the swab, then draw four faint lines out from teh middle to create a twinkly star effect. You can repeat around the entire pot to have it emulate a starry night.