Eat Your Way Through: University Area
In these few square miles that are home to UNC Charlotte, you'll find flavors ranging from southern Indian to coastal Carolinian to Lebanese to Jamaican. Here's how to spend a whole afternoon eating and drinking in the University area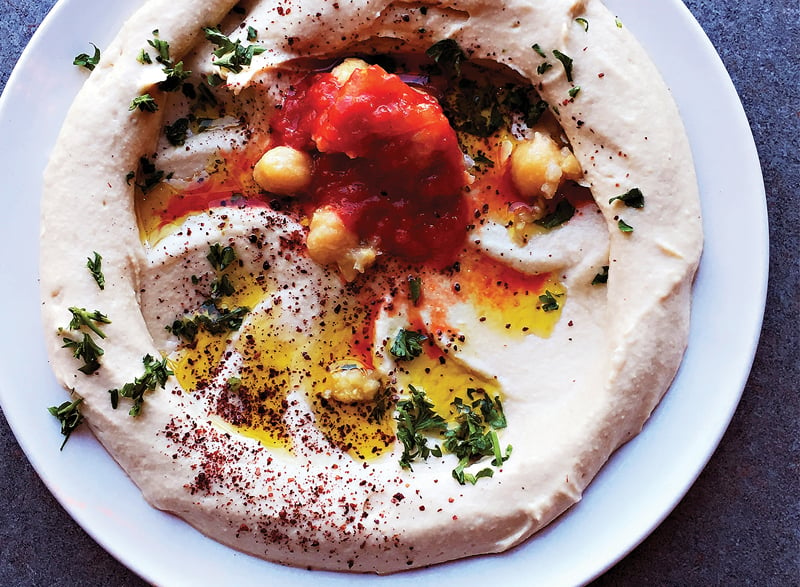 Stop 1: Drinks and a bite
Where: Thai House, 230 E. W.T. Harris Blvd., 704-717-8006
Hours: Mon-Thu, 11 a.m.-10 p.m.; Fri, 11 a.m.-11 p.m.; Sat, noon-11 p.m.; Sun, noon-10 p.m.
Why: There are several locations of Thai House around Charlotte, but the University spot has the most Zen vibe, complete with wood paneling, bamboo, and friendly service.
What to order: To start, order some of Thai House's flavored sake (the green tea version is mild but packs a punch) and a fresh knock-out roll. The small bite combines basil leaves with baked tofu and vegetables for a dish reminiscent of spring—a warming thought during such chilly weather.
Where to sit: There are several intricate wood carvings around the restaurant, so make sure you park yourself near one so you can get an up-close look at the details
---
Stop 2: Appetizers
Where: Le Kebab Grille, 111 Ken Hoffman Dr., 704-547-7217
Hours: Sun-Thu, 11 a.m.-11 p.m.; Fri-Sat, 11 a.m.-midnight.
Why: A relaxed vibe—more of a café feel than that of a restaurant— plus authentic dishes (using the owner's mother's recipes) make Le Kebab Grille a great spot to taste flavors of the Middle East.
What to order: A charred and flavorful kebab or an artfully presented hummus are great appetizers for your trip around the University area. Both are fairly light options, but for even lighter, try the tabouleh salad with plenty of fresh lemon juice.
Where to sit: Opt for a spot near one of the giant windows.
---
Stop 3: Entrées
Where: Caribbean Hut, 9609 N. Tryon St., Ste. K, 704-593-0030
Hours: Mon-Sat, 11 a.m.-10:30 p.m.; Sun, noon-8 p.m.
Why: Charlotte doesn't have as many Caribbean joints as it does Mexican or Italian spots. Here, you can get a true taste of the islands almost any time of day.
What to order: If you want authentic, you have to go with the curry goat. The rich curry sauce pairs well with the tender goat meat, served with a side of rice and peas. To stay in more familiar territory, order the jerk chicken, which is blackened with spices (and has a bit of a sweet side) yet stays juicy and tender.
Where to sit: It won't matter—between the flavors and the bright colors on the walls, you'll be transported to the islands.
---
Stop 4: Dessert
Where: Passage to India, 9510 University City Blvd., Ste. 101, 704-549-1886
Hours: Lunch: Mon-Fri, 11 a.m.-3 p.m.; Sat-Sun, 11:30 a.m.-3 p.m. Dinner: Sun-Thu, 5-9:30 p.m.; Fri-Sat, 5-10:30 p.m.
Why: Passage stands out among Charlotte's Indian restaurants. The buffet alone attracts lines of visitors on weekends, but we're here for the desserts. Tasting an exotic, floral dessert here may make this restaurant one of your new favorites.
What to order: Indian desserts for the uninitiated may seem intimidating, but the servers at Passage will be happy to help you. For a burst of fruity flavor and a "lighter" option, grab a mango lassi, made with freshly pulped and squeezed fruit. Looking for something more decadent? The gulab jamun are small, doughnuthole-like dumplings, left to soak in a honeyed syrup. The result is a sweet, gooey, and rich dessert. You won't be able to eat just one.
Where to sit: You'll want to grab one of several comfy booths at this spot. All that eating requires some deep-cushion seating.