Editor's Note: A Chat With the Ghost-Poster
To understand history, you have to wade through its legends. One local Instagrammer offers plenty of those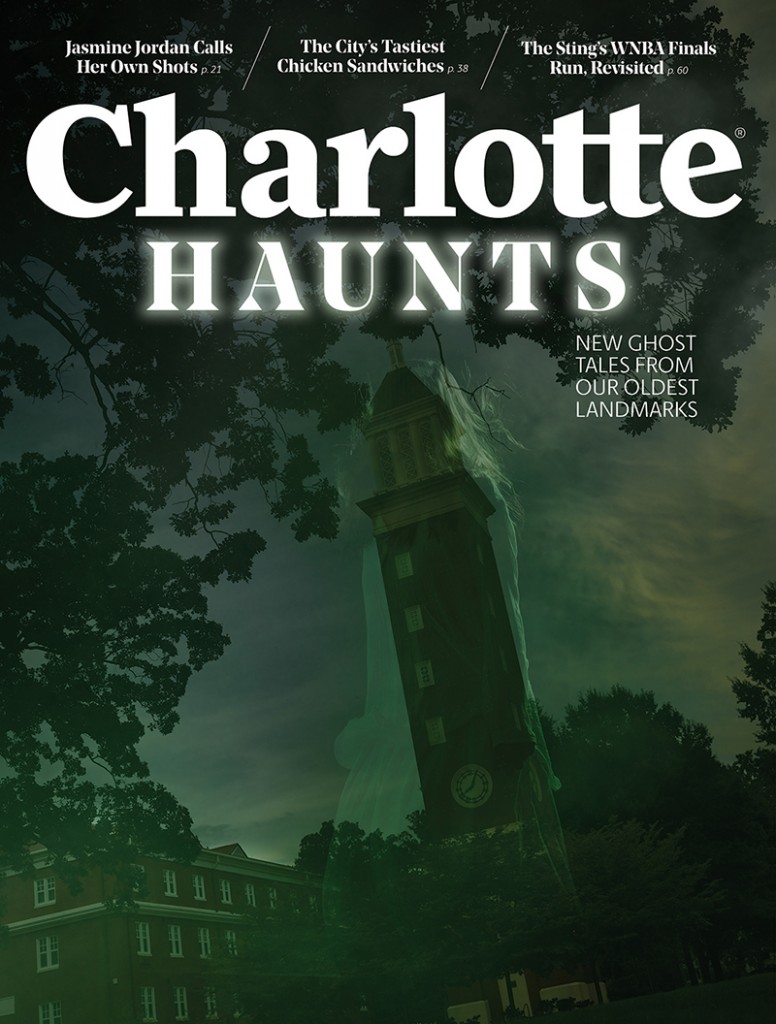 I DON'T HAVE ANY GHOST STORIES,  but I always listen intently when I'm told one. It takes vulnerability to recount a paranormal encounter to a friend, and that act, at the least, deserves your attention. And even if you don't walk away a believer, ghost stories reveal things about people, what's shaped them and their belief systems.
I believe that to be true for cities, too. I knew I could gain more insight into Charlotte by talking to someone who chronicles its ghosts. That's why I slid like a specter into the DMs of @SpookyCLT, an Instagram account dedicated to the ghosts, monsters, and oddities of Charlotte. Jason Tapp, a community manager at a coworking space in South End by day, moved to Charlotte five years ago and started this account after hearing so many of the city's otherworldly stories. Recent posts on the feed share insight on Lake Norman monster sightings, a haunted home in Myers Park, and the opening date for local Spirit Halloween costume stores.
Tapp hasn't encountered the paranormal in Charlotte, but his fiancée has: As she drove home after a visit with a friend, she saw a ghost. Considering where she was, Tapp says she must have encountered the Ghost Rider of Hopewell Cemetery. (Learn about that spirit on the account's June 22 post.)
Tapp's DMs are always open, as he regularly calls for submissions to @SpookyCLT that share real-life encounters in Charlotte and Iongstanding legends. As of August, posts on the account neared 1,000. I ask him why he provides this platform. "Local lore and ghost stories often coincide with past events," he says. "Sharing spooky stories is a unique way of sharing Charlotte History."
Our editorial staff agrees. Here, we explore several stories passed down through generations in the Charlotte area. I write about more than a century of hauntings at Carolina Theatre that track with uptown's evolution, from the retail-heavy mid-1900s to the ever-rising structures that shape its future. Senior Editor Greg Lacour tours the campus of 163-year-old Queens University of Charlotte and discovers some of the legends students still encounter. Lifestyle Editor Taylor Bowler speaks to two generations of Mooresville historians about what lurks in a cemetery, a high school gym, and elsewhere in Iredell County.
In each story, you'll find a bit of fun and, more important, a reverence for the power of local legend. After you read them, we encourage you to share these tales with your friends and family during a Halloween when trick-or-treating won't be as free-roaming and gleeful. Tapp will celebrate in a different way, too. When we chat in August, he shares that he's planning his wedding, "which is on October 31st, of course."
Congrats to the spooky couple.