Editor's Note (January 2017): Tan Vests and Blue Sweaters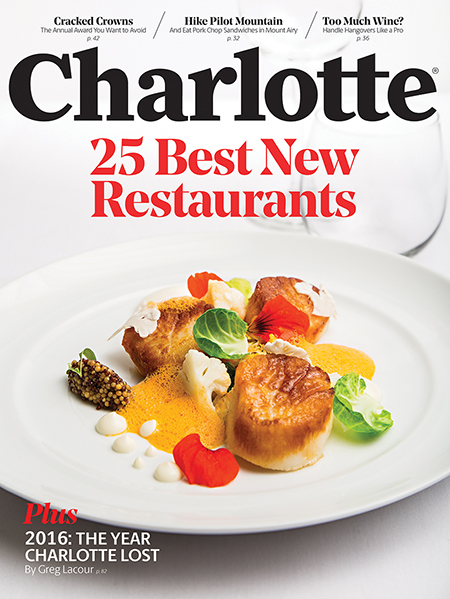 WE'D LEARNED ABOUT the Statue of Liberty in kindergarten class that day. I don't remember the details of the lesson, but I remember the dream I had about it that night, because I've told this story countless times in the 31 years since: In the dream, I was at the base of the statue looking up, and beside me was a boy from my class I'd never talked to before, Cecil.
The next day, I came to school and sat next to Cecil at lunch. I told him about the dream. We became best friends, simple as that. We sat next to each other at lunches for the next 13 years. On ice cream days, he liked orange and I liked the chocolate éclair flavor. We stayed the night at each other's houses and had marathon Nintendo duels. His house had town water and ours was from a well in the woods and I still remember the difference. We played baseball in my family's front yard and football in his family's backyard. One time my hotheaded little brother, Kenny, got mad over a called strike three and found a stepladder and threw it at Cecil. He dodged it. Cecil was a far better athlete than I ever was, to the point where I was convinced that my own grandfather came to my Little League games more to see Cecil than me. On the other hand, Cecil's mom always hollered, "Way to go, Michael baby!" when I got a hit.
In high school, Cecil started on the varsity baseball team as a freshman while I was a reserve on junior varsity. He was also more gifted in the classroom. He finished in the top five in our class and I landed 11th or 13th; I can't remember exactly.
He got a scholarship to Johns Hopkins University in Baltimore and I got one to High Point in North Carolina, so we went separate ways. He came to visit a few times, though, and he sat with my family at every graduation weekend event from the luncheons to the ceremony. We took jobs in different states after college, but when I went through my first big adult breakup in my early 20s, Cecil gave me a key to his house and told me to come anytime.
I've been going through old photos at my folks' house lately, and I recently found one of that kindergarten class where our friendship started. Cecil and I are standing side by side in the second row. He's in a tan vest and I'm in a blue sweater. We are so short. In the class are 13 white kids and 12 black kids. The teacher—Ms. Butler— is black, and her two assistants are white and black. That makes 14 black people and 14 white people. If you pulled Cecil and me out of the photo, you'd be left with 13 and 13.
This wasn't achieved by bussing or any programs designed to create diversity in schools. We were all just kids who grew up in a rural area of mostly woods along the Potomac River in southern Maryland.
I looked at that photo again this month, after I interviewed Hilda Gurdian for this issue, after she told me that Latino kids around the city have been hearing intimidating comments from non-Latino kids in the wake of the election. And I thought about that photo again after I read Greg Lacour's story about Charlotte's role in America's urban-rural divide.
This isn't a column about politics, I promise. Politicians don't decide whether we give a damn about each other, and politicians don't decide whether we teach the next generation to give a damn about each other. After a mighty difficult 2016 for our city, we all have a choice to make in 2017: We can retreat into our own comfortable beliefs and let a generation of kids grow up in fear of people who don't look like them or live like them—or we can set an example of a different kind.
Cecil has children of his own now, and I've moved farther and farther away from him in Maryland, with seven hours by car between us. My parents retired to North Carolina a few years ago, which means I don't visit Maryland as much as I used to. But in a funny twist, Cecil and my brother are co-workers at a big construction company, and now the same kid who threw a ladder at him over balls and strikes is actually closer with my old friend than I ever was. That was bound to happen. As my father joked with all the other families during my college graduation weekend, "That's my other son. Can't you see the resemblance?"