Editor's Note (June 2018): A Pizza Problem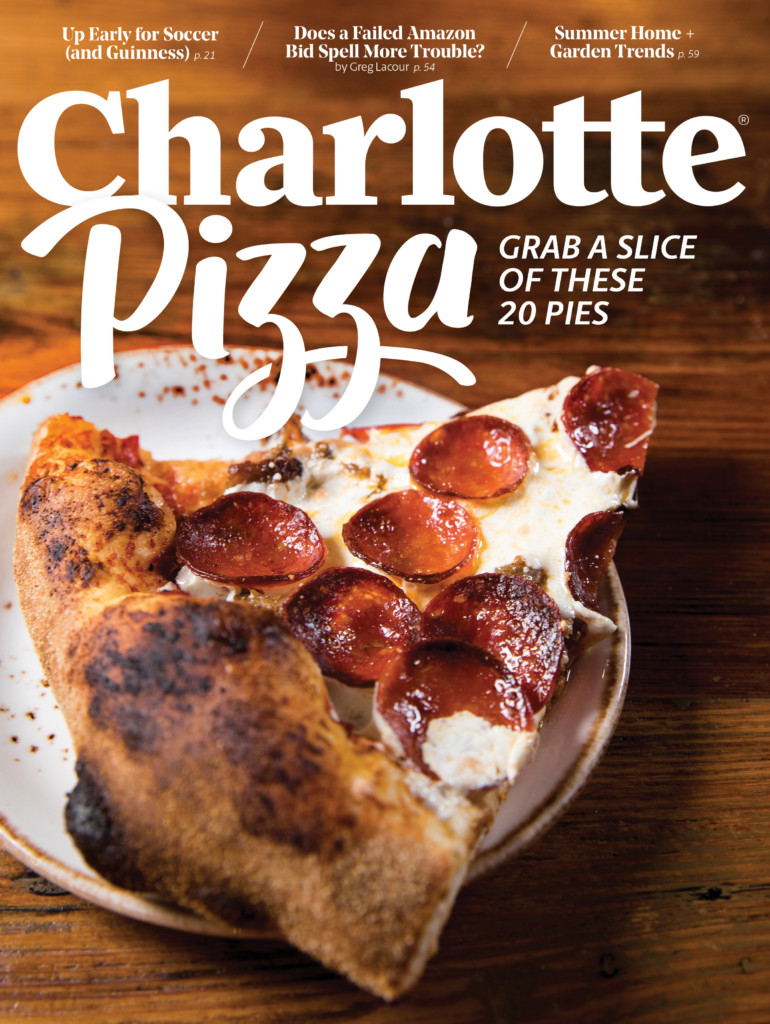 MY STOMACH seems to be rejecting the medications I'm taking for a sinus and ear infection, and I think of Denis' dad, Miles. Only a few days before I became this sad sight—lying on my side in bed, trying to answer emails without disturbing my temperamental belly—I was in the cellar of a winery in Croatia with my husband Jon and a few travel companions. You'll hear more about that next month, in our July issue.
Denis is the owner of Križ, a winery with a tasting room inside a home that's been in his family for centuries. Miles, now in his mid-80s, used to make wine here, as did generations before him. Over dinner, Denis told us about his family, and how his dad drinks a liter of wine each day. Miles is rarely sick, his son explained, and still works in the vineyards, though the hours aren't as long as they used to be.
We did the math, and realized that Miles had likely had more than 140,000 glasses of wine in his lifetime, and he still has the health to work on the vines. And here I am, on my second or third debilitating illness of the season, just shy of 30. I must be doing this wrong.
I've long been a Europhile, admiring how folks in France, Italy, and Spain depend on food not only for sustenance, but conversation and relationship building. America, the birthplace of fast food chains, seems to value efficiency over intimacy.
Take pizza, for example, this issue's cover subject. I've grown to despise pizza in my adult years. As a kid, we ate it a few times a month, and that felt like too much for me. Heavily processed cheese, unnecessarily sweet tomato sauce, toppings with unnatural colors. I always thought I just didn't like pizza. That night in Croatia, I realized my enemy wasn't the pizza. It was the sacrifices we made when we ate it.
The wine may help keep Miles so healthy, but looking at the plates we'd eaten clean, I think there's something to be said for the European style of eating, too. Everything is fresh, simple yet hearty. It's not a few slices that you shove down your throat in 15 minutes and call dinner.
Pizza wasn't what I despised so much, though I still loathe the chain delivery kind. Pizza is often just a placeholder for a meal, when we don't have the time to truly cook or eat. It certainly felt that way as a kid, when we'd order pizza on a busy night or when my brother, Bo, pouted and refused to eat much else.
As I scheduled work lunches and meetings with friends at pizza joints around town to plan our cover package, I gritted my teeth. Yet I was surprised at how different these experiences were than the ones I hated so much. Ingredients, from flour to cheese, are imported from Italy. Ovens are stacked with wood to encourage leoparding, that spotted crust that tastes so much different than the cardboard within cardboard of delivery. What made my experiences best were the lingering conversations.
Those conversations are just as important to nurture us as anything we eat. It's conversation that spurred Dianne Chipps Bailey to push Braxton Winston to run for city council and helped Thomas Morgan find the support he needed to become a documentary filmmaker. It's conversation that makes meals so special, too, because if you're not planning on enjoying your efforts over a few hours with family, why bother making something good?
That must be Miles' secret.