Editor's Note (March 2020): Long-Playing Records
The things that linger after the best of shows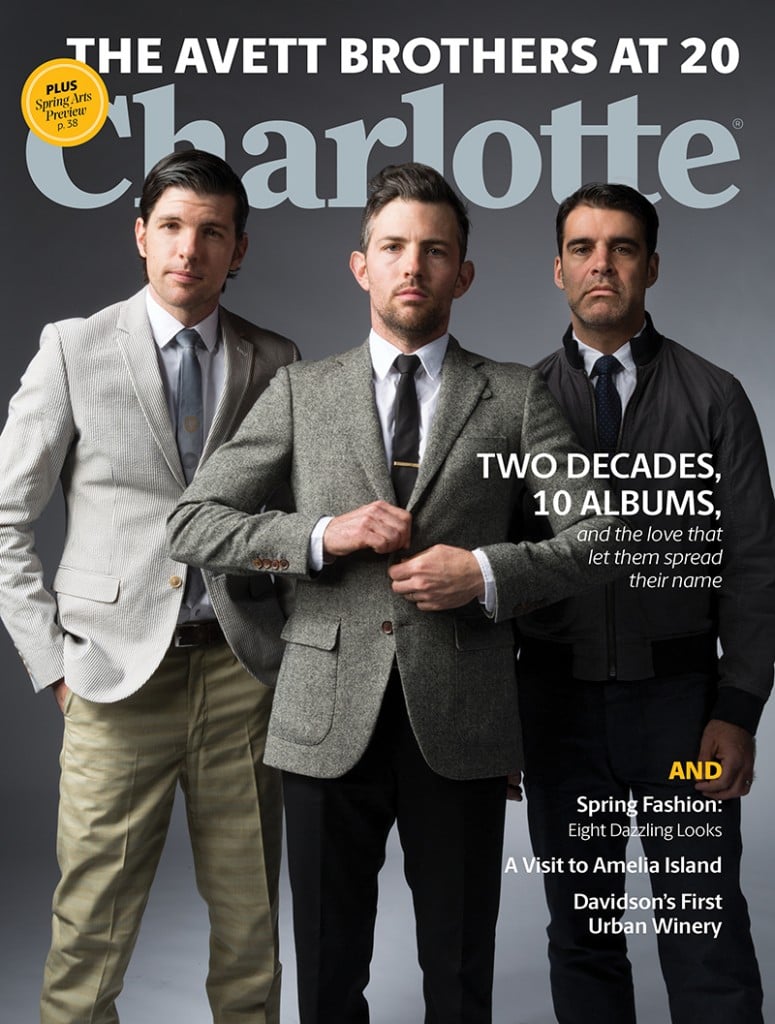 WHEN WE WERE TEENAGERS, we didn't keep small scraps of paper for tax purposes. We filled shoeboxes with documents of greater purpose: tri-folded notes passed in class, faded Polaroids, torn ticket stubs. This month's cover story, written by senior editor Greg Lacour, reminds me of the particular importance of that last category.
Stay with me here, because I realize this editor's note has already crossed into "A Few Minutes with Andy Rooney" territory. It just can't be overstated how much easier it was to fully submit yourself to live music before potential texts from sitters and Twitter notifications—when cellphones did nothing but phone calls and rounds of Snake. Concert tickets were keepsakes of revelatory experiences, which were revelatory only because they belonged solely to the people at that venue on that given night.
The typical musician profile acts as a backstage pass, a look behind the scenes of a band's rise, triumphs, infighting, and road diet. We've been lucky enough to talk to the Avetts over the years. We were the first magazine to put them on a cover. But for "Nothing Short of Thankful: The Avett Brothers at 20," we took a different approach: We hear from the fans, the merch girl, the peers, the promoters, the photographer, and others who watched, covered, hired, and supported a couple of local guys from Concord who hit it big. This Charlotte-raised band has always acknowledged that it took a village to get them here, and in this story, we hear from the village. It's not a backstage pass; it's a worn ticket stub that you could never throw away because the memories are just too powerful.
A week or two before we finished this issue, I was invited to SOCO Gallery to check out Scott Avett's new paintings and prints in the Myers Park space. Scott and I discussed the autobiographical nature of his visual art practice—and how it'll always be linked to his songs. His paintings—massive narratives told through renderings of his family, treasured objects, and abstracted symbols—blend real and surreal imagery. Scott says the most dreamlike aspects of his work, and his own memory, are often the parts he considers the most "real."
At the end of our chat, I told him about "The Avett Brothers at 20," and Scott's face brightened when he talked about those early years. He mentioned Fat City Deli in NoDa, Manifest Discs, and the other sites from the Charlotte of yesterday. It's not surprising that the people we interviewed about the Avetts all mentioned those same places. A music scene—and all of the concerts, great records, and acts contained within it—ends up belonging to everyone who bought a ticket and showed up. And the magic they contain is bigger than any one of us.