Editor's Note (May 2016): A Prince in His Own Right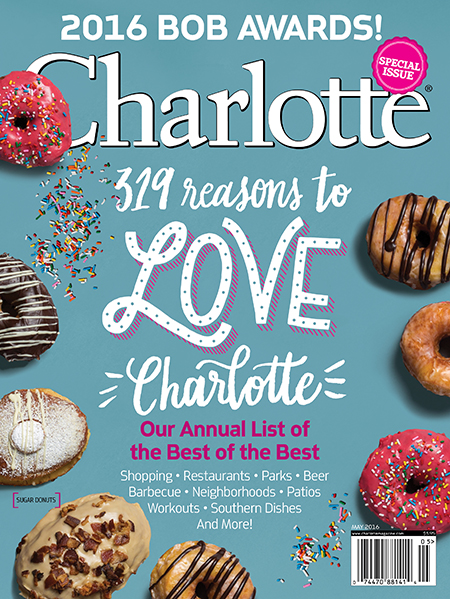 PAT CONROY WROTE his first essay for Charlotte magazine in 1976, the same year he published The Great Santini, the novel based on his troubled childhood growing up with an abusive father.
The essay, "South Toward Home: In Search of a Hometown," is a voyage into the mind of one of the finest writers of our time, a 2,000-word reflection on how he arrived at his 500-page, best-selling book. Much of the essay is Conroy's attempt to understand the differences between his parents—a father from the Midwest and a mother from the South. Their relationship began while Conroy's dad, a Marine Corps fighter pilot, was preparing to go off to the Pacific in World War II. Conroy calls their marriage a "bloodless yet harshly contested war between a Marine partisan of Chicago, Illinois, and a drawling, lonely hill-fighter who thought to be smitten was to be chosen. During our entire growing up we were torn by a conflict between north and south."
Conroy was 30 when he wrote The Great Santini and 31 when he wrote the Charlotte magazine essay, a man with kids of his own yet still in knots about his boyhood.
"When my children ask me where I am from, I will tell them in the same unplaced voice I use with strangers that I am from Chamblee, Cherry Point, New Bern, Camp Lejeune, Atlanta, Orlando, Arlington, Alexandria, Beaufort, Charleston, and Belmont," he writes about his life as a military kid. "I am from all of those places and from none of them."
Conroy went on to become a legend among Southern writers. His 1986 novel The Prince of Tides became a 1991 movie with Barbara Streisand and Nick Nolte. He also found a place to call home as an adult, becoming inseparable from Beaufort, South Carolina.
I was in Beaufort in January, working on a travel story for this magazine. A few months before my trip, in October, the town threw a 70th birthday bash for Conroy. Signs advertising the party still hung on doors around town. A month after my trip, on February 15, Conroy announced that he'd been diagnosed with pancreatic cancer. He died March 4.
I'm writing this a few weeks later, on the morning after two presidential candidates took swipes at each other's wives on Twitter, dominating a news cycle that included—oh, by the way—a terrorist attack in Brussels, Belgium. The wave of conversation around the candidates' social media fi ght will be gone by tomorrow, lost in whatever wave they concoct next. We live in an era when presidential candidates and news outlets can get elected or paid based on the amount of conversation they generate, regardless of the merits of those conversations.
Charlotte magazine is hardly perfect, but we set higher standards for success. Since those early years when Conroy wrote for us, the people who've worked here have aimed to make a magazine that will matter beyond today. Anyone can create a clatter by humming on a kazoo at the symphony, but good violin solos live for centuries.
This month, we recognize the best of Charlotte in 2016, the people and places and things that define where we live, right now. We also have a long story on beloved MMA trainer Paul Booe and his struggle with depression. Writer Allison Futterman spent six months working on the piece, gaining the trust of Booe's family and friends with a single promise: We'll do Paul's story right. It should be read by anyone who's ever known someone with depression.
The aim of these stories, from the short pieces on the BOB winners to the 4,300-word story on Booe, is to provide a snapshot of a place and time, ready to be examined now and years from now.
Conroy was on the Charlotte magazine masthead as a contributing editor for a little more than two years, from 1976-1978. That first essay, though, the one that tells the story behind his breakout novel, now lives in only two places that I know of: a single copy of the September/ October 1976 edition that sits in my office, and in bound archives of this magazine in the Robinson-Spangler Carolina Room at the main library uptown.
It's worth a visit. Just look for the spines, lined up one after the other, with the word Charlotte.
---
This article appears in the May 2016 issue of Charlotte Magazine
Did you like what you read here? Subscribe to Charlotte Magazine »
---