Egyptian Cooking, Wine on Wednesdays, and more
This weekend and the coming week's food events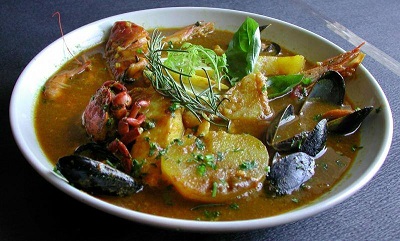 From taste of the exotic to a ladies only beer night, we have your calendar ready for food events on the radar.
Lumiere: Chef Tom Condron will be hosting his next cooking class this Saturday, July 11 from 10am to noon. The theme for the class is "the French seaside," so we're looking forward to some of our favorite French dishes featuring ocean dwellers. The chefs will demonstrate three dishes, including a Mediterranean octopus, monkfish, and classic bouillabaisse. Guests are invited to enjoy a luncheon paired with wine afterward. Cost is $45 per person.
_____________
Mimosa Grill: Sommelier Mark Orsini will be on hand for Wine 102 – Charcuterie and Cheese Pairings. Cost is $40 per person for the class which runs from 10am to noon on Saturday, July 11. Reserve your spot by calling the restaurant at 704-343-0700.
_____________
Blue Restaurant & Bar: On Saturday, July 11, from 11am to 1pm, Chef Gene Briggs of Blue Restaurant & Bar will host a cooking demonstration focusing on Egyptian and North African dishes. Cost is $44.95 per person excluding tax and gratuity and advance reservations can be made here. Dishes will include crisp shrimp briouat with chermoula sauce – a savory Moroccan pastry stuffed with shrimp and vegetables; a lamb tagine with green harissa; and a traditional Egyptian Basbousa – a sweet cake soaked in rose syrup.
_____________
The Secret Chocolatier: After selling out its first summer chocolate truffle-making class, The Secret Chocolatier is offering a second class on Saturday, July 11, from 2-4pm. The class, held at 2935 Providence Rd., Suite 104, will be led by Chef Bill Dietz. Participants will make their own truffle ganache, learn about infusing flavors, and more. Cost is $60 per person; space is limited so reserve your spot here.
_____________
Earl's Grocery: This Saturday, July 11 beginning at 230pm, Bob "The Bartender" Peters of The Punch Room will teach students all about punch. Students will explore the history, definition, and take part in an easy demonstration of three different concoctions during the hour-long course. Head to Earl's earlier in the day to claim your spot!
_____________
Sugar Creek Brewing Company: On Tuesday, July 14 from 7-9 pm, all ladies (and ladies only) over age 21 are invited for a flight tasting and round table talk with a Certified Cicerone craft beer expert on the sensory experience of craft beer. The only cost will be that associated with the price of the tasting flight. The Taming of the Brew event, as it has come to be called, is in partnership with Girls Pint Out, and will explore if every lady tastes beer the same way.
_____________
Mint Museum: The Mint Museum uptown has long offered free Wednesday evening access to the public – and the offer just got better with Wine on Wednesdays to help everyone cool down during the hot summer months. Participants will enjoy free permanent collection gallery access on July 15 from 5-9pm; getting a second glass of wine free in the Mint Museum Uptown Shop after a first glass is purchased from 5-8pm; plus music and special guests. For more information, visit the website.