El Thrifty Social Club the Newest Tenant for Optimist Hall
Popular cantina secures a spot in the historic textile mill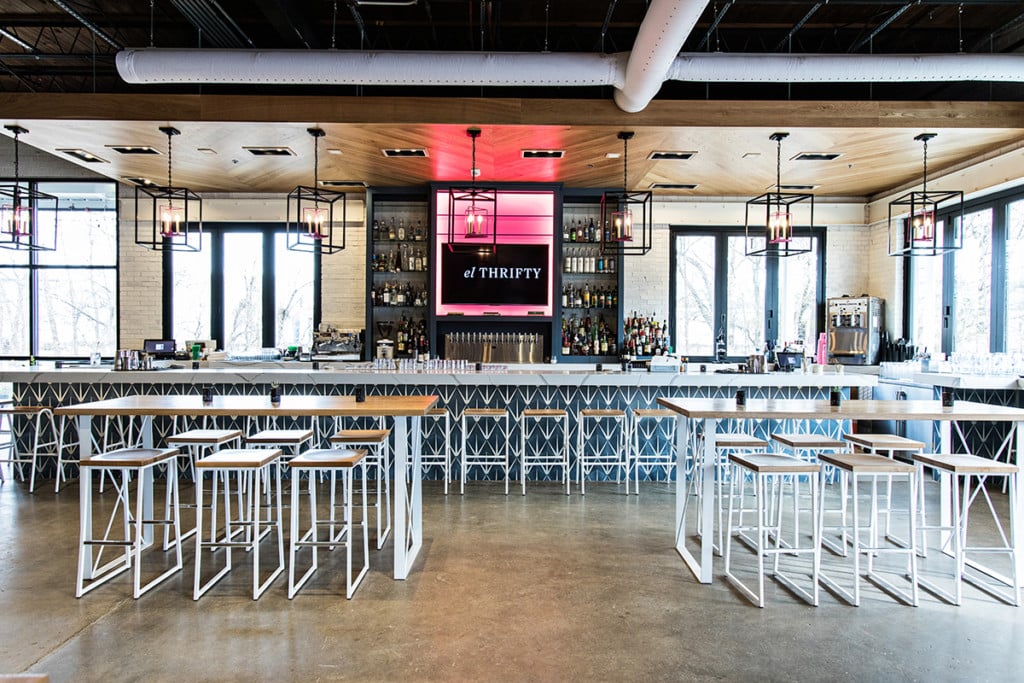 El Thrifty Social Club, an authentic Mexican-inspired cantina, bar, and upscale gaming venue, is the latest tenant to join the lineup at Optimist Hall. Partners Reid Olsen, Robert Beery and Joe Lariscy, who also opened Queen Park Social in 2017, call it "an experience-driven entertainment destination." The club will offer scratch-made Mexican fare, craft cocktails, champagne bubbles, DJs, and dancing. Guest can also play games like pelota, Belgian feather bowling, fusbol, ping-pong and snookball.
> Read our previous articles on tenants here and here.
El Thrifty Social Club will occupy a 6,391-square-foot space at Optimist Hall on the lower level adjacent to Billy Sunday and Fonta Flora. This will be the second location for El Thrifty Social Club; their first opened earlier this year on the Swamp Rabbit Trail in Greenville, South Carolina. Both spaces were designed by Betsy Berry of B. Berry Interiors.
El Thrifty's all-day menu will feature authentic Mexican dishes including Chicken Torta with spicy slaw, oaxaca cheese, refried beans and chipotle mayo; Pozole Roja with pork, hominy, radish, chicharrones, cilantro, lime and tortillas; and South Carolina Fish with avocado verde cruda and pineapple cucumber salsa. They'll also have an extensive list of agave-based spirits, mezcal and tequila for craft cocktails, as well as local craft beer and wine. A brunch menu will be available on Saturdays and Sundays.
Optimist Hall is expected to open in late spring. Look for additional tenants to be announced in the coming weeks.