Election Day Specials at Charlotte Bar, Breweries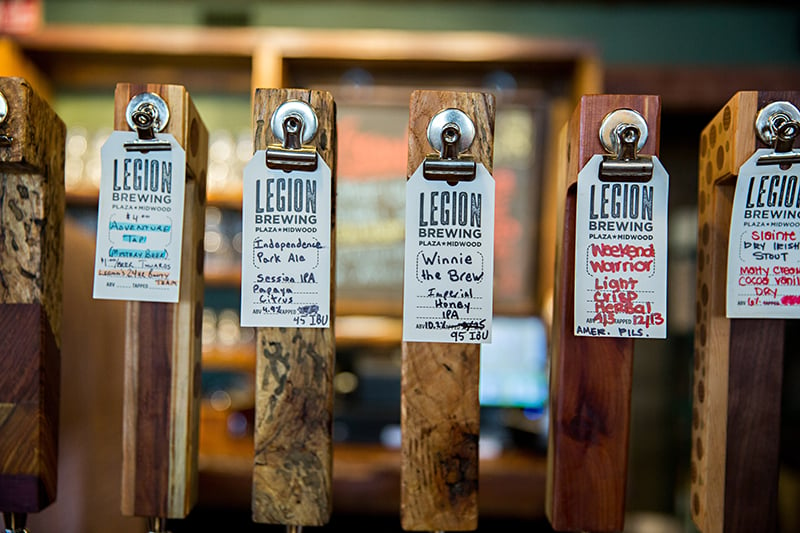 THE RESULTS of tomorrow's election are expected to begin rolling in at 7:30 p.m., once the polling places close. As you wait to hear North Carolina's decision on six amendments, state and local representatives, and more, stop by one of these local bars for their Election Day specials. Whether you're commiserating or celebrating, these bars have you covered on Nov. 6.
Legion Brewery Voter Appreciation Day
All Day at 1906 Commonwealth Ave. and 5610 Carnegie Blvd.
At both Legion locations in SouthPark and Plaza Midwood, bring your "I Voted" sticker and receive 50 percent off a regular size order of Queen City Pretzel Factory pretzels.
Voter Appreciation Night at Pilot Brewing
1331 Central Ave., 4-9 p.m.
Wear your "I Voted" sticker and receive a Pilot Brewing pint glass and a brewery sticker as a thanks. As an added bonus all voters get 10 percent off their tab and can purchase crowlers to-go for $10.
WFAE Midterm Election Results Party
Divine Barrel Brewing, 3701 N. Davidson St., Ste. 203, 6:30-9:30 p.m.
Try the new WFAE-themed beer brewed by Divine Barrel at this free celebration.
MeckGOP Election Night Watch Party
SMS Catering, 1764 Norland Rd., 7-11 p.m.
Enjoy free barbecue at this watch party hosted by the Mecklenburg County Republican Party. There will also be a cash bar. The event is free, but attendees must RSVP.
Mecklenburg County Democratic Party Midterm Elections Watch Party
Slate, 200 E. Bland St., 7-11 p.m.
Join local Democrats at this free watch party. No RSVP required.
IVoted Election Night at Snug Harbor
1228 Gordon St., 9 p.m.-12 a.m.
Landless, Indigo Jo, and Bullship are among those performing at Snug Harbor on Tuesday. Entrance is free if you have proof that you voted (i.e. the prized "I Voted" sticker).