Embracing the Tentacle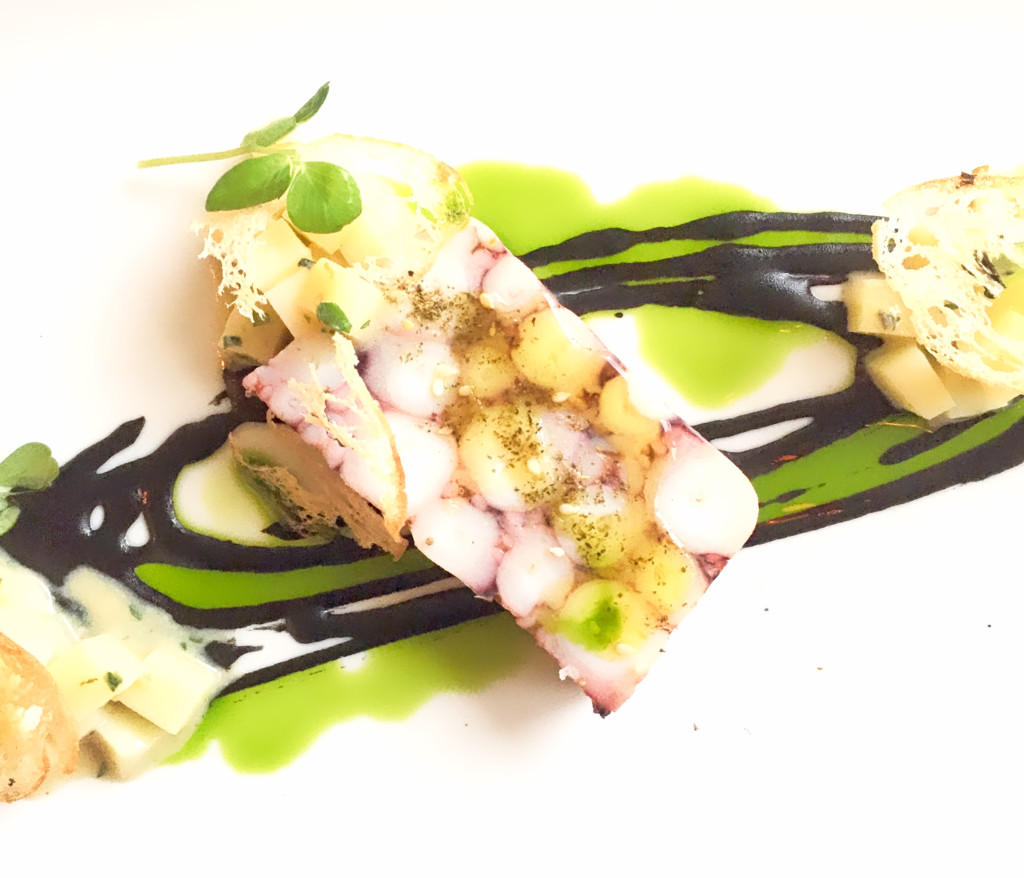 Growing up with a Korean mom meant occasionally walking into the kitchen and finding a big pile of raw octopus in the sink. In between the typical teenage American fare of pizza and French fries, I regularly ate things like fermented soybean soup and dried cuttlefish. I could not, however, get on board with octopus. Mostly because of the way it looked in its raw form: slimy, pinkish-gray, and—to the overactive imagination—still alive enough to crawl out of the sink.
I've since gotten past these qualms (mostly, ask me about the Korean tradition of eating live octopus) and can now enjoy a plate of the big-headed mollusk, provided it is tender enough. It appears that I am not alone.
Despite its popularity in other countries, octopus has taken a bit of a back seat here in the U.S. Over the last 20 years or so, we've grown comfortable with more "daring" seafoods like squid and sea urchin but, outside of my mom's sink and a few restaurants here and there, I rarely found octopus on a menu.
From a nutritional perspective, that's a miss, because octopus is high in protein and minerals and low in calories and fat. (It is, however, high in cholesterol.) From a gustatory perspective, it's another miss. Done right, octopus can be visually striking and quite delicious; it's like a sponge for flavor.
I wouldn't say that octopus is trendy now, but it does seem to be trending. Chefs across the country and here in this city are having fun preparing and serving it in a variety of imaginative ways, and diners are responding. Below are just a few places we've seen it around town; we've also found it at Passion8 and at Bonterra, where it was served with pork belly.
If you prefer to make it at home but don't know how tackle all those tentacles, Chef Alyssa's Kitchen is offering a Mediterranean cooking class at the end of October with octopus on the menu. Space for that session is limited, but they plan to offer the class again, so keep an eye out if you can't make it this time around.
AIX EN PROVENCE
Octopus Terrine: chopped, tender tentacles pressed together, chilled, and served with squid ink vinaigrette, olive oil, and potatoes seasoned with za'atar spice.
BISTRO LA BON
Grilled Spanish Octopus: Chef Amoorpour's version comes with ratatouille and fingerling potatoes, along with a citrus aioli.
COMIDA
Grilled Spanish Octopus: the citrus of choice at Comida is grapefruit, and this pretty plate is finished with shaved radish, cucumber, and charred avocado.
CUSTOMSHOP
BBQ Octopus: a dramatic, single tentacle that gets its robust flavor from a combination of chorizo, fresno chiles, and lemon aioli.
KID CASHEW
Chargrilled Spanish Octopus: grilled over a woodfire, served with "gigante" beans (think large limas), and topped with olive oil, vinegar, and oregano.
STAGIONI
Charred Octopus: after getting a smoky char, the chef dresses the octopus in a tomato vinaigrette, tapenade, and a Marcona almond pesto.
STOKE
Charred Octopus: poached three times, then boiled, then charred and served with chorizo, orange, aioli and fingerling potatoes.
THE FIG TREE RESTAURANT
Grilled Mediterranean Octopus: a light preparation with traditional Mediterranean ingredients like capers, olives, tomatoes, and lemon.