Especially Nourishing
Nourish Charlotte partnered with Bell's Best Berries for an intimate fete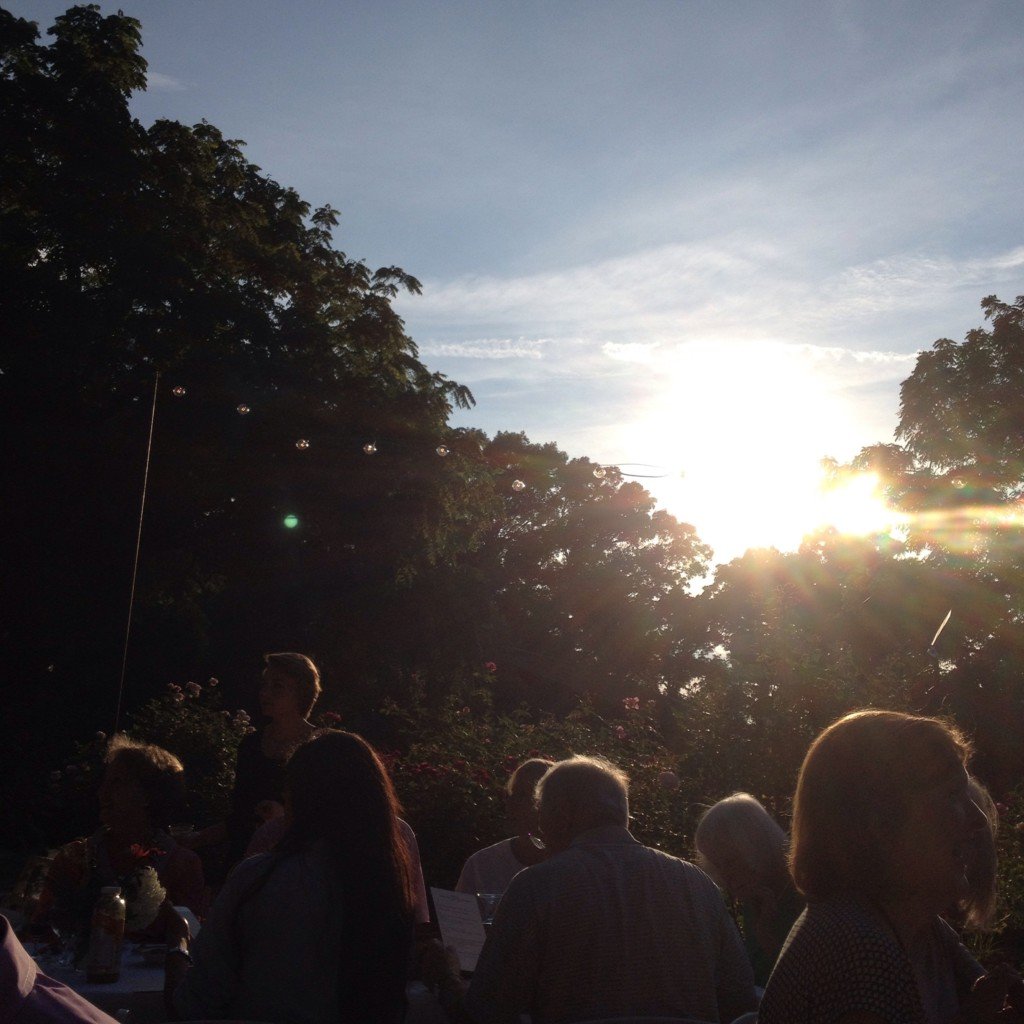 As a food writer, I'm more or less required to be an omnivore (or an "om-nom-nomnivore" as my boyfriend calls me). So, to me, it's always especially interesting to branch out and taste things that aren't always presented at the front and center of the Charlotte food scene.
When a last minute invite to Nourish Charlotte's plant-based Farm to Table Dinner popped up on Friday, June 5, I was intrigued. Nourish is Charlotte's only locally-sourced, organic, plant-based prepared food delivery service – making it especially valuable to those with food restrictions or allergies who may not have the time to prepare a tasty and nutritious plant-based meal. The farm-to-table meal was hosted by Bell's Best – a farm situated in Monroe, NC, that supplies many of Charlotte's locally-focused restaurants with fresh fare.
Upon arriving, I was taken aback by the warmth of our hosts, Jay and Robin of Bell's Best Berries. My companion and I were each offered a glass of vegan wine (of which I was not aware there was such a thing), and told we were free to stroll the grounds.
The rolling green gardens, polite hum of the hens clucking, and luscious scent drifting from rows of herbs set a perfect backdrop as the sun set.
At around 715 pm, the 30 or so guests took their assigned places and began the plant-based five course feast. To start (and probably my favorite), was the especially approachable pesto hummus and blueberry mustard with rainbow root vegetable crackers. A second and third course of beets, sprouted field peas, and cashew cheese salad and gazpacho with avocado creme fraiche, respectively, were also light and easily approachable vegan fare for my omnivore dining companion and I.
For the heavier course, we were presented with a sweet corn risotto cake with roasted tomato gravy, peach-barbecue oyster and shiitake mushrooms, and a kimchi "slaw." The barbecue mushrooms lent a meaty component to the dish, evened out by the sweet and decadent risotto cake. The roasted tomato gravy was not unlike a tikki masala sauce or tomato gravy found in an Indian restaurant – equal parts creamy and savory. The slaw offered a satisfying crunch to juxtapose the plate's softer components. To me, a bit out of the comfort zone in terms of texture and taste – but familiar enough to satisfy. Judging by my mostly vegan table companions, the dish hit all the marks.
If nothing else can be said of a plant-based diet, it's especially filling. By the time our dessert rolled around – two hefty scoops of sweet potato berry betty with vanilla creme anglaise, topped with a garam masala pecan crumble – I could take but three bites, delicious though it was.
Dining under the stars and seeing a side of the food world I don't often get to explore was invigorating and eye-opening. To sit among the lettuces, parsley, beets, and onions that were adorning our plates was a unique experience. Nourish is a welcome addition to the Charlotte food scene; delivering something new and different to the Queen City.
According to owner, Julia Simon, "We are indeed planning a second dinner for early October, in celebration of fall produce and the farm at the season's wane. It'll be different, but still gorgeous, I'm sure."