ESSAY: On Celine's Courage
After attending Tuesday evening's Celine Dion concert in Charlotte, our writer reflects on the singer's impact on his life.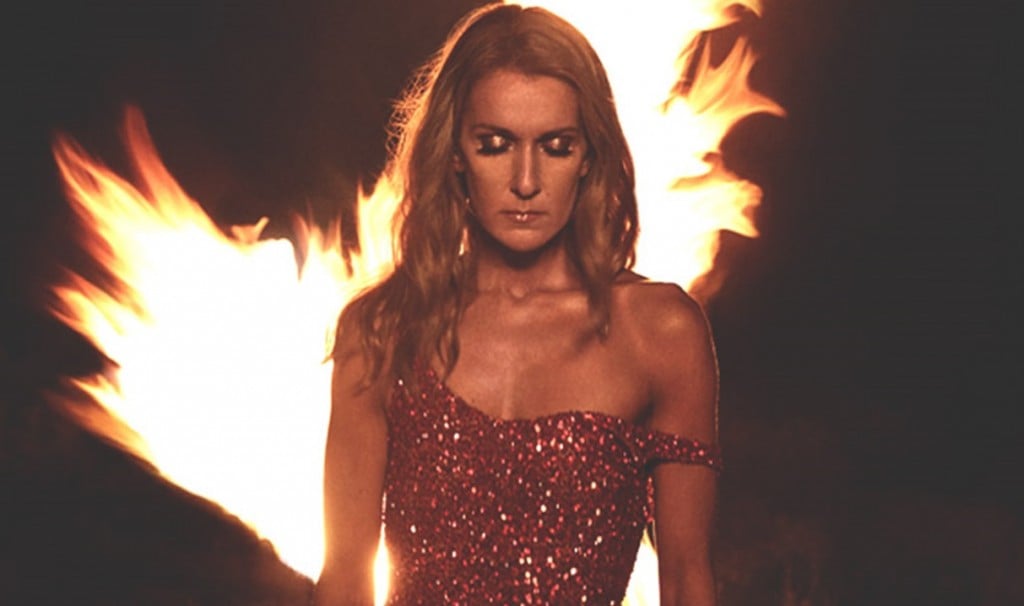 IN SECOND GRADE, I saw "Titanic" five times in the theaters. This is a statement of fact, and I am both equally astonished and embarrassed by my devotion. I was a 7-year-old boy, turning 8, and I was terrified, ashamed, and mortified to tell the world my secret: I was a boy who wanted to one day find another boy to love like Jack Dawson.
Leonardo DiCaprio was my first celebrity crush, and I disguised it poorly. I bought biographies about him. I tried (and failed) to style my hair like him in the movie, that charming wisp of golden-brown hair falling ever-so-playfully into his eye. And then, of course, there are the 16 ¼ hours I spent in the theaters, watching him, both giddy and frightened by this newfound feeling I felt so viscerally.
Each time I sat in the theater, already bereft with tears, I made one or both of my begrudging parents stay to the credits to listen to (and continue to weep to) Celine Dion's "My Heart Will Go On."
The powerful words, hauntingly beautiful flute melody and angelic voice were the dessert to an already hearty cinematic meal, and I devoured it. I stayed for the song because each time I heard it, each time I listened to Celine sing those words, a glimmer of hope burned inside me that I, too, one day would find my love and make use of my heart. She wasn't singing to me, but, maybe, just maybe she meant it could be true for me too.
Twenty-two years later, at Dion's "Courage" world tour, I sat in Charlotte's Spectrum Center, holding hands with my husband, Nate, listening to Celine still sing about hope and love.
As Nate and I walked to our seats, I couldn't help but reflect on that very feeling. Every out LGBTQ person must exude courage and valor to simply state his/her/their existence. It is a harrowing event every day just to be who you are. To be forced to fight for your acknowledgment, your dignity is exhausting. It takes courage.
It takes courage to tell your mom that no, you probably won't get AIDS—but knowing you might. It takes courage to walk down a street just two days ago after someone calls you a "Queer gay faggot" and not be subsumed by humiliation, dejection and shame.
So when I saw the scores of other queer people at Dion's concert, I saw their stories, and I remembered my own. I remembered being one of the last people out of the theater each time as a second-grader, listening and weeping to Dion's music. I remember watching VH1's Top-10 countdown on the weekend a year or two later, waiting for Celine's "That's The Way It Is" so I could sing quietly in my room with the door shut, away from anyone else who might learn my secret.
Most of all, though, I saw their courage.
There is a macabre unity in being queer today and knowing you can connect with other queer people through struggle, strife, and the courage that one day things will be better for you. That is not to say we queer people were the only courageous ones on Tuesday night. There were the hundreds of unsuspecting people caught on the stadium screens before Dion came onstage who decided to dance in their seats and in the aisles in front of thousands of people. There were the people all around us who, unencumbered by embarrassment, shouted among thousands of strangers, "I love you, Celine!" There were the heterosexual couples who wore matching Celine T-shirts, toxic masculinity be damned.
After two hours of listening to the Quebecois queen sing songs I had long sung in my childhood bedroom, she returned for her encore: "My Heart Will Go On."
Luminated drones floated around her like bubbles escaping from the floor of an ocean wreck. She sang again about love, and, suddenly, I was again an 8-year-old boy, wondering if the world would ever allow me to love another little boy.
I looked to my husband, and I smiled, proud to have had the courage to create a life together.
Celine finished her song, and then she paused. "We loved sharing this night with you, singing about love, about hope," she said before pausing again, clutching the microphone, and finishing, "about courage."
Misner is a writer for this magazine. His work has also appeared in Our State, The Chronicle of Higher Education, Logo, and The Knot.