Essay: What Is Charlotte's Sound?
A question that leads everywhere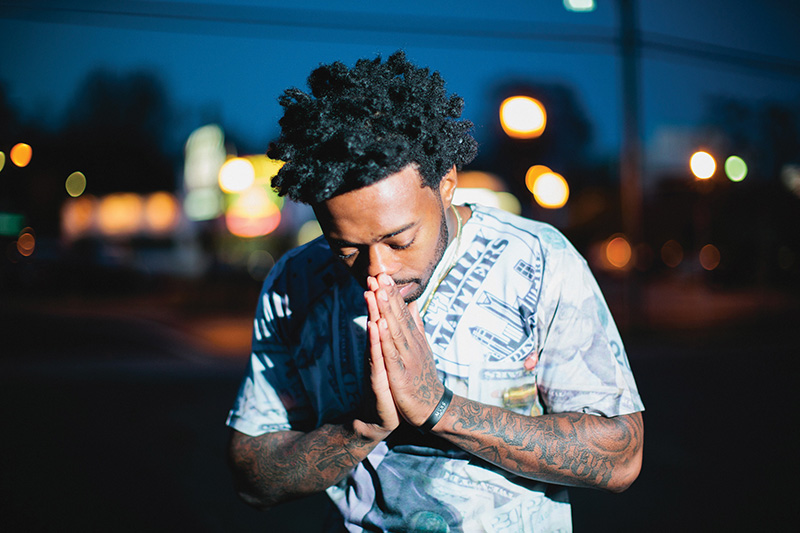 WRITING ABOUT local music is similar to writing about local food. People often ask you to come up with a definitive local flavor for your city. Instead of being asked to determine "Charlotte cuisine," though, you get questions like, "What's Charlotte's sound?" Both are impossible to answer: A blooming city of 900,000 is a tapestry of musical tastes and taste buds, and there's more competition for your attention than ever. Charlotte doesn't have a longstanding tradition like Memphis jazz or Atlanta hip-hop, which most recently produced crunk and trap music sects. It's too late for cities like Charlotte to become synonymous with a musical genre if it didn't happen before Napster. What we have is an inconsistent highlight reel: Arthur "Guitar Boogie" Smith and his mid-20th-century country broadcasts, Antiseen riding the '80s punk wave, Anthony Hamilton bringing his church choir roots to mainstream R&B, or K-Ci & JoJo finding a slow-dance classic in "All My Life."
A decade or so ago, someone would have told you that Charlotte's sound was folk rock. This was the height of The Avett Brothers, who broke through alongside The Lumineers and Mumford & Sons at a time when the pop mothership allowed the descendants of Bob Dylan and The Band through the door. Five years ago, Matrimony graced the cover of our last music issue. The local Columbia Records group continued the alt-country thread that Charlotte's Lou Ford began in the 1990s.
More recently, hip-hop has emerged as the new pop music. (Vulture called 2017 "The Year Rap Overtook Pop," and Observer said 2015 was "The Year Hip-Hop Became Pop." Let's split the difference and say unequivocally that it happened at 6 p.m. on June 15, 2016.) But hip-hop itself is too broad a term to describe as a "sound." Within our community is a strong trap contingent, some club holdovers from the late aughts, socially conscious lyricists, mumblers, and several other sub-genres that begin among teenagers and eventually make their way into your grandparents' vocabulary. To those with refined palettes, local artists like Elevator Jay, Deniro Farrar, Lute, Bettie Grind, Mr. 704, and Well$ are as different from one another as Cannibal Corpse and Conway Twitty.
So a question as seemingly innocuous as "What is Charlotte's sound?" is actually quite complicated—and political. Two people from a place historically segregated by race and economics have a hard enough time agreeing if it's hospitable, much less what kind of music is best represented.
All of this brings us back to that tether between food and music: It all depends on what you're hungry for. If you're a classic rock lover, let me introduce you to the anthemic songs of Temperance League, an outfit full of scene veterans with a prolific output. Raucous indie rock? Junior Astronomers. Need some bouncing neo-soul? Find Cyanca, a Smithfield native now vibing in Charlotte. Feeling adventurous? Blame the Youth describes itself as purveyors of "bluesy-jazzy-weird shit," and the young band filming music videos around Camp North End is as fun as it is difficult to describe. How about jazz? Harvey Cummings II. Ragtime? Ethan Uslan. This is a city for both adventurous eaters and listeners. So you won't be handed any clear answers or macro-trends. That would detract from the good news: This city is one big sandbox. And while we have other issues within our network of music venues and economic opportunities for those artists, the curious and open-minded have much to explore here.
There's one more way the restaurant and music scenes are similar: The local gems go away if you ignore them and settle for comfort and convenience. If you miss out on the city's hip-hop, or jazz, or art punk, you lose a piece of Charlotte that can be told only through song—a document of the time and place in which you were alive. That's what happens in cities like Charlotte: While people ask if we have any culture, a young songwriter a neighborhood away is creating something none of us has words for.
ANDY SMITH is the digital content director of this magazine and writes about art nationally and locally.
Listen to artists featured in March's "Music Issue" below.